Blog
All Blog Posts | Next Post | Previous Post



Bookmarks:
Monday, October 31, 2022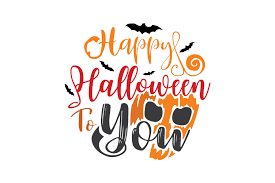 Last year, we presented RADoween for the first time. It was the 'thriller' development experience. A challenge to create a public facing responsive web app that needed to run everywhere, integrate with the device camera and communicate with a backend server to store posted images and permit to vote for the most popular picture.

5 days from idea to working app
Between the moment Embarcadero asked if we could build such app and the moment to go live, on Halloween, there were exactly 5 days, 2 of which were weekend days. But, a driven team of experts, powered by Delphi, TMS WEB Core and TMS XData, managed to successfully achieve this challenge. You can read about the process of building this challenge here.

RADoween 2022
This year, the challenge was way smaller. As functionally, the app fulfilled the requirements, it was desirable to make a visual overhaul for this new year 2022. And here comes another advantage of the architecture of TMS WEB Core apps! The style and layout of the app is fully separated from the UI logic. The full visual appearance is defined by HTML, CSS and some images. So, this year, we did not need to touch the code. Just one person with some graphical design experience needed to work for a couple of hours to give RADoween 2022 a fresh look. Check it out here:
Learn from the experience
Interested in learning how our team used Delphi + TMS WEB Core + TMS XData to build such solutions with an unparalleled productivity? Watch the webinar we held shortly after the release of RADoween 2021 where we explain step by step how the app was architected (on the TMS WEB Academy platform by the way, also entirely developed with TMS WEB Core).
Learn from the source code
We also published the full source code of both the web client application and the server backend. You can grab the full source code from this Github repository.
You can learn from our webinar and the full source code on Github with the full version of TMS WEB Core, the free fully-functional trial version or the free academic version for students and teachers with the Delphi Community Edition.


Get started with a discount
For a short time, during this Halloween week, we offer a 25% discount on the purchase of a TMS WEB Core full license. Use the coupon code: "TMS-RADOWEEN-1122" on the online order form.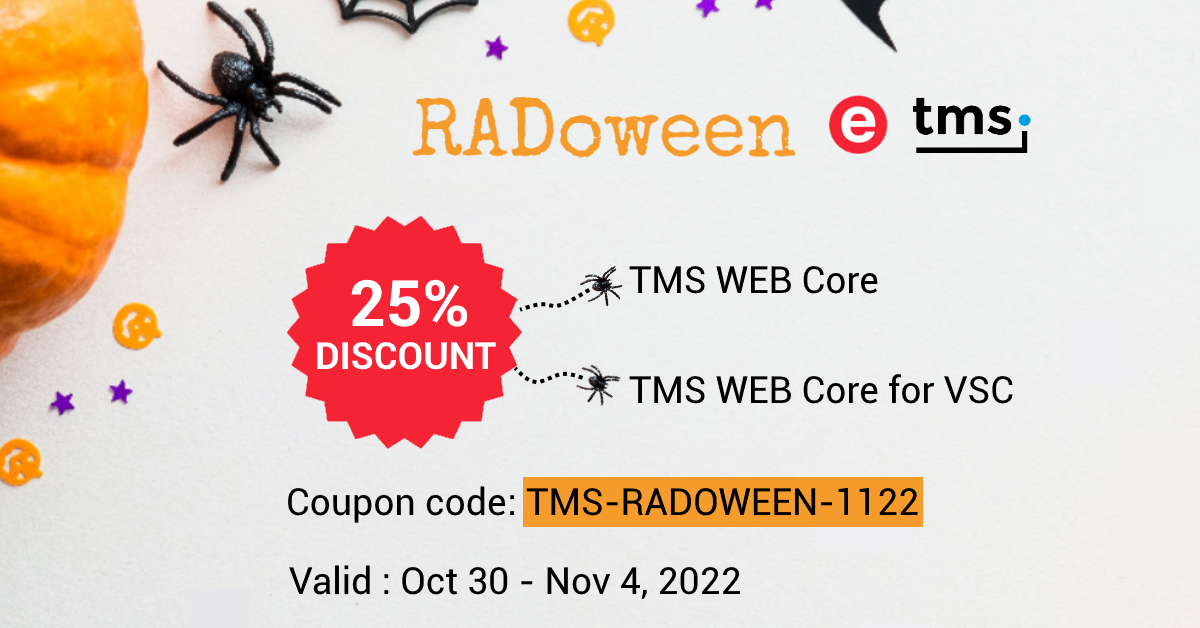 And there is more. Get a course on TMS XData by our evangelist Dr. Holger Flick also at 30% discount. Take advantage of it via following link.

Have a great Halloween!
Enjoy the Halloween days. Make a picture of yourself in your best Halloween costume and share it with the RADoween app. And take the opportunity to learn about modern web development from your favorite Delphi IDE and beloved Object Pascal language with TMS WEB Core.
Bruno Fierens
Bookmarks:
This blog post has not received any comments yet.




All Blog Posts | Next Post | Previous Post