Blog
All Blog Posts | Next Post | Previous Post



Bookmarks:
Monday, July 08, 2019
BETA
A new FNC BETA is release is available for all active and registered customers! It includes 2 new components and a lot of smaller improvements and fixes.


TTMSFNCPDFLib: Non-visual component for creating rich content PDF documents.

HTML formatted text support
Drawing primitives such as lines, rectangles, ellipses and custom paths
Support for horizontal and vertical linear gradients
Separate Fill and Stroke implementation
URL support
Unicode character support
Cross platform
Support for images drawing with optional stretching, aspect ratio
Text flow in multiple columns
Overflow detection and calculation
Numerous predefined page sizes
Optional page header and footer



TTMSFNCGraphicsPDFIO: Non-visual component based on TTMSFNCPDFLib to export UI controls such as TTMSFNCGrid, TTMSFNCPlanner, TTMSFNCChart as well as the complete dashboard controls set and many more.

There is an accompanying guide (PDF) that can help get your application set up with these 2 new components.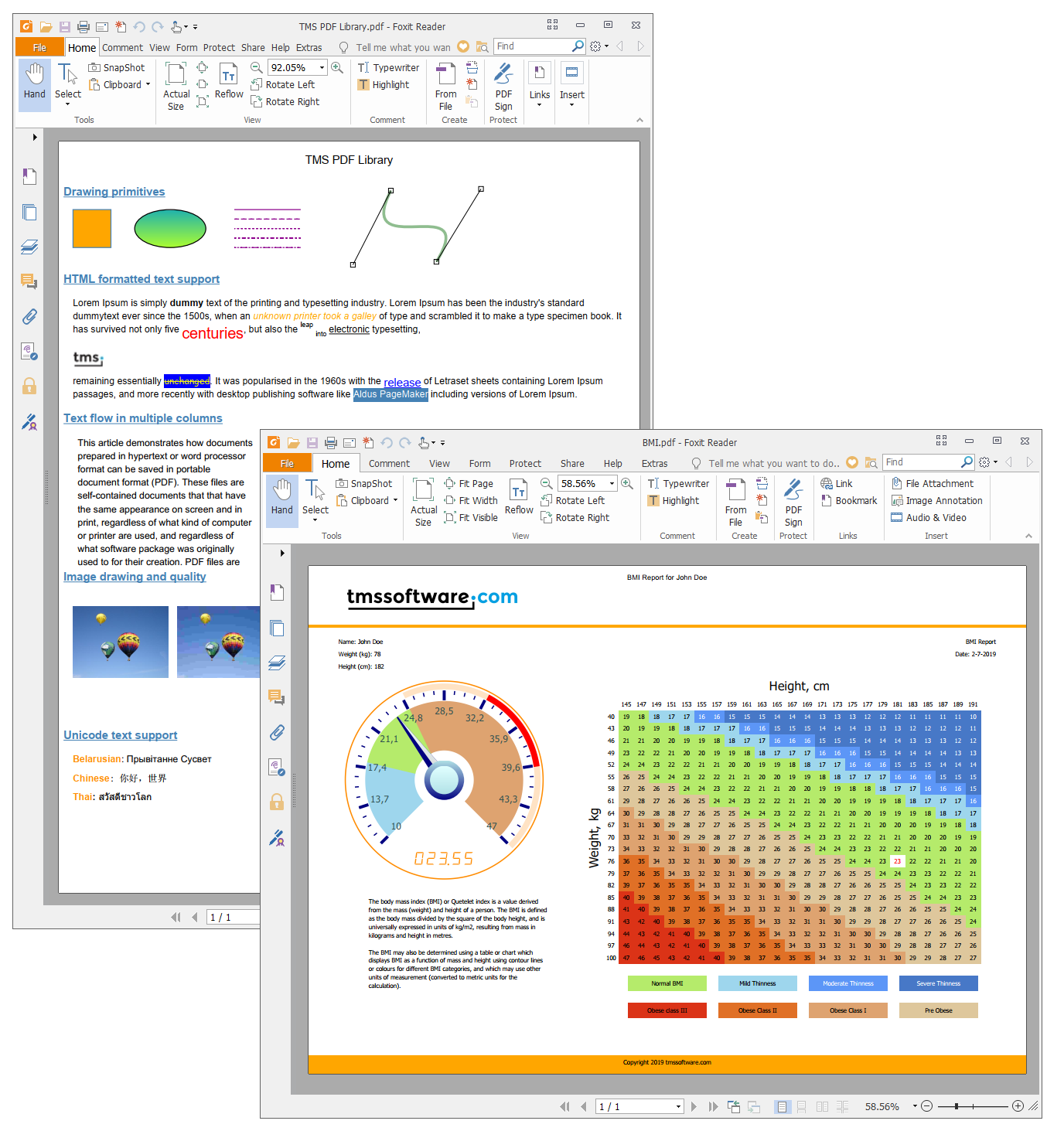 Where do I find the BETA?
The BETA for all FNC products (TMS FNC Core, TMS FNC Chart, TMS FNC Blox, TMS FNC Dashboard Pack, TMS FNC UI Pack, TMS FNC Cloud Pack) can be found under the "My Products" page for all active and registered users. Each product will have a separate BETA download link available. Make sure to uninstall all FNC related products and install the TMS FNC Core BETA first.

Pieter Scheldeman
Bookmarks:
This blog post has not received any comments yet.




All Blog Posts | Next Post | Previous Post