Blog
All Blog Posts | Next Post | Previous Post



Bookmarks:
Friday, April 7, 2017
TMS software organizes a new training day on Thursday June 8th in Kortrijk - Belgium.

All day, sessions will be spent on TMS VCL components, TMS FNC components and TMS Cloud components with also sufficient session time allocated to handle your specific questions on TMS components. The sessions will be given by Bruno Fierens, Embarcadero MVP in Belgium and CTO from tmssoftware.com and Bernard Roussely, product manager of TMS Cryptography Pack. All sessions will be in English.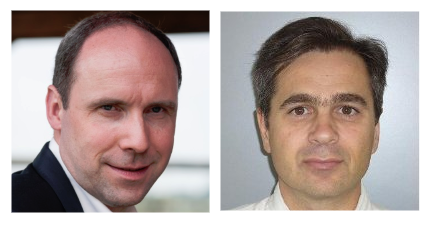 In tentative program
9h00 - TMS FNC Controls architecture
Insight in the architecture of the TMS FNC controls and a brief introduction to using the TMS FNC library to write custom controls for VCL, FMX, LCL.

10h00 - TMS FNC Controls overview
Overview of TMS FNC UI Controls in the TMS FNC UI Pack, TMS FNC Chart, TMS FNC Blox

11h00 - TMS MQTT
Use the TMS messaging component for machine 2 machine messaging from Windows, iOS, Android, Linux.

12h00 - Lunch

13h00 - TMS Google Mapping components
Overview of features and advanced capabilities in the TMS Google Mapping components for VCL & FMX.

14h00 - TMS Cryptography components
Using the TMS Cryptography components in a client-server scenario with certificate generation

15h00 - TMS Cloud Components & myCloudData
Access popular cloud services from VCL and FMX applications. Use service agnostic cloud file storage access. Use cloud data storage with the myCloudData service.

16h00 - TMS PDF Library
Use the cross-platform PDF generation engine and applying the PDF lib for automatic PDF generation from several TMS components.

17h00 - Closing Q&A


Location
Hotel Ibis Styles Kortrijk Expo, Pres. Kennedypark 1, B-8500 Kortrijk
Free parking
Nearby highway (E17) exit
Facilities for hotel rooms at the event are available for international attendees
Registrations until May 31st
The cost of the TMS training day is 95 € exclusive VAT. This includes a full day access to the sessions and coffee/drinks during this day. A hot meal is served for lunch. Register now!

Nancy Lescouhier
Bookmarks:
This blog post has not received any comments yet.




All Blog Posts | Next Post | Previous Post