Blog Options
Archive
<< September 2020

>>
Authors
---
Blog
All Blog Posts | Next Post | Previous Post



Bookmarks:
Thursday, April 23, 2009
We're proud to present the first beta of our new Silverlight component for a broad range of planning and scheduling solutions. Whether a project requires the creation of a single-user Personal Information Management (PIM) application or time planning for multiple resources such as hotel rooms, rental cars and university courses, the TMS SilverLight Planner provides an open, highly-configurable interface that will suit the project's needs.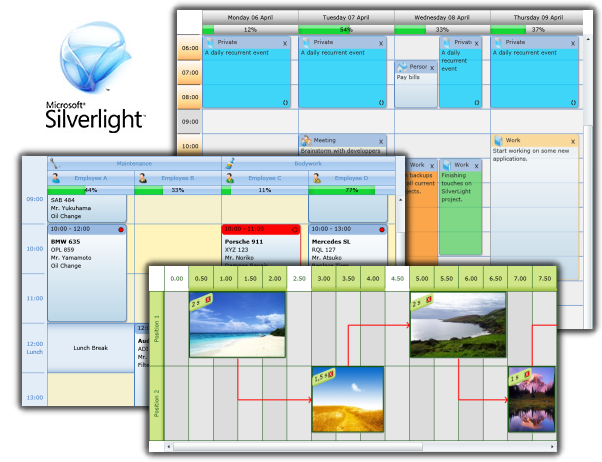 Features:
Multi-resource / multi-day modes
Full drag & drop support
Time-axis orientation can be horizontal or vertical
Recurrency support & built-in recurrency editor
WCF based data binding to server-side database
Configurable editing of events, via inplace editing, popup editing,...
Highly customizable appearance via Expression Blend or code.
Optional completion display
Optional linked events support
Online demos
We wish you much success with trying out the beta version and we look forward to all your feedback!

Bruno Fierens
Bookmarks:
This blog post has not received any comments yet.




All Blog Posts | Next Post | Previous Post