Blog
All Blog Posts | Next Post | Previous Post



Bookmarks:
Tuesday, October 22, 2019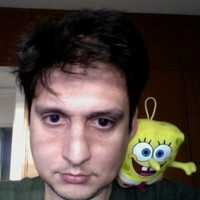 Adrian Gallero
Adrian Gallero is an Electrical Engineer who has been working in Delphi since it was Turbo pascal 4. He has worked in calculating power line distribution for electrical companies in Montevideo and Rio de Janeiro. He lived for over 3 years in Madrid working the development of a telecommunication management system, and over a year in Sydney developing custom solutions for a freight-forwarding company.

He has been working with spreadsheets for longer than he can remember, and in 1996 he developed a small component that allowed his Delphi 1 apps to export the results to a spreadsheet (to his surprise, he learned a year ago that the electrical company is still using those unmodified apps today). This component grew over the years: It was renamed FlexCel in 2001 and it joined the TMS family in 2002. Today FlexCel exists in both Delphi and .NET versions, and they contain over a million lines of code.



Session at TMS Dev Intensive:

Using FlexCel 7 to export data

Adrian will show how to create a Delphi app that exports data to Excel and Pdf files, using some of the newest stuff introduced in FlexCel 7. If time allows, he will also have a glimpse at the future and look at the stuff currently in development.


Leave a comment down below!
Are you excited about this session?
Are you coming to the TMS Dev Intensive and would like to discuss a project with him?
Tell him how much you like his FlexCel products, in the comments section!


Reminder
Last seats left. Do you want to be part of this educational day? Don't wait and register now!



Masiha Zemarai
Bookmarks:
This blog post has not received any comments yet.




All Blog Posts | Next Post | Previous Post