TMS
TMS Training Days 2019 Registration Form
November 14 & 15, Düsseldorf, Germany
---
Registrations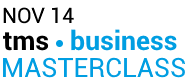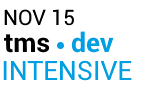 Regular price per day: 295 EUR
Dual ticket (for both days): 495 EUR



The registration fee includes a full day access to the sessions and coffee/drinks during this day and a lunch buffet for lunch.
On tms.business masterclass training day (November 14) all attendees will receive a free copy of Introducing Delphi ORM: Object Relational Mapping Using TMS Aurelius, a new book about TMS Aurelius by John Kouraklis.

Seats are limited to 20 seats for day 1 en 50 seats for day 2. Don't delay your registration and reserve your seat today!



Please enter and submit the following information
Registration is now closed.