Blog
All Blog Posts | Next Post | Previous Post



Bookmarks:
Monday, October 15, 2018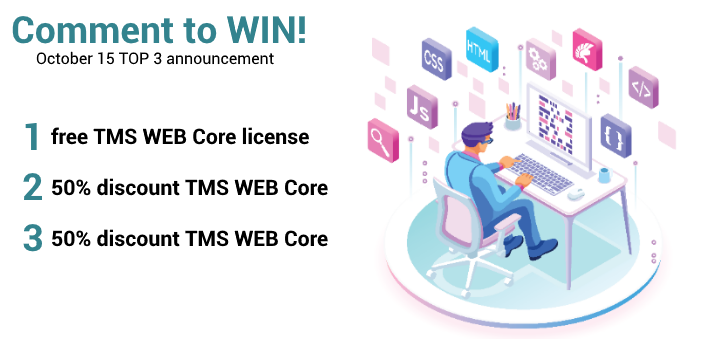 Two weeks of TMS lab visits: Winners

Last 2 weeks we have received many interesting comments on the blogs. Thank you everyone!
It is time to announce the winners today.

Winner: Murat Ak
We congratulate Murat for his excellent post, containing source code to add your own 3rd party components to TMS WEB Core. Great post by Murat showing how easy it is to add any existing web component to TMS WEB Core. We will soon inform how we will stimulate such initiatives even more.

Second place: Manuel
Thanks Manuel for valuable insights on how we could provide even better integration with frameworks like Cordova or Electron in the future.

Third place: Vieira Edson
We want to thank Vieira Edson also for various post comments exploring how TMS WEB Core is a dream for Delphi developers coming true.



We will contact the winners by email.

Masiha Zemarai
Bookmarks:
This blog post has received 5 comments.










All Blog Posts | Next Post | Previous Post