Blog
All Blog Posts | Next Post | Previous Post



Bookmarks:
Friday, October 12, 2018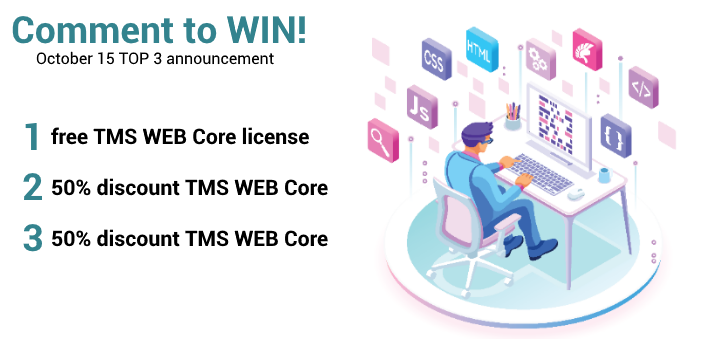 Two weeks of TMS lab visits

Last 2 weeks were very busy, with many novelties and interesting ideas!

This week again we visited the TMS lab to see what the team is working on and what other plans we have for the future TMS WEB Core releases.

Our team would like to thank you for the many positive feedback. Your support gives us the energy to bring even better results. And so we have come up with the following topics this week.

The following topics were covered in week 2



Lab visit, feedback & win!

Until October 15 you still have the chance to win a prize. Read our blogs and leave a comment!

To reward your interaction & feedback, we'll pick 3 blog comments on October 15 that we liked the most and first prize is a free TMS WEB Core license, the 2nd and 3rd prize is a 50% discount coupon on TMS WEB Core. Let yourself hear to increase your chances!



Masiha Zemarai
Bookmarks:
This blog post has received 2 comments.







All Blog Posts | Next Post | Previous Post