Blog
All Blog Posts | Next Post | Previous Post



Bookmarks:
Friday, February 14, 2020
Begin this month we announced a special Valentine challenge to all Delphi users.

Everyone could simple share a screenshot of their project, created with Delphi using TMS components and win free licenses.

We counted the number of likes, shares and comments on Facebook and Twitter. And our top 3 with the highest counts are:

1. Anderson Da Campo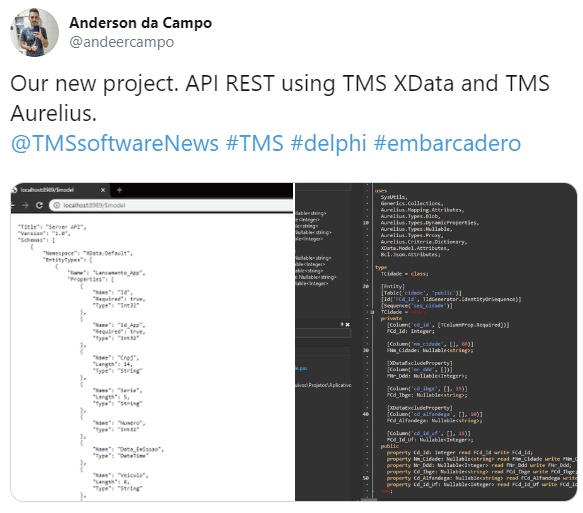 2. Yashar Nahar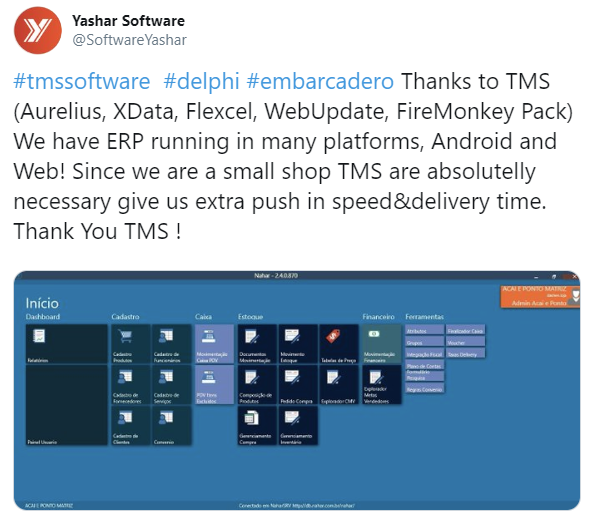 3. Alex Schmitt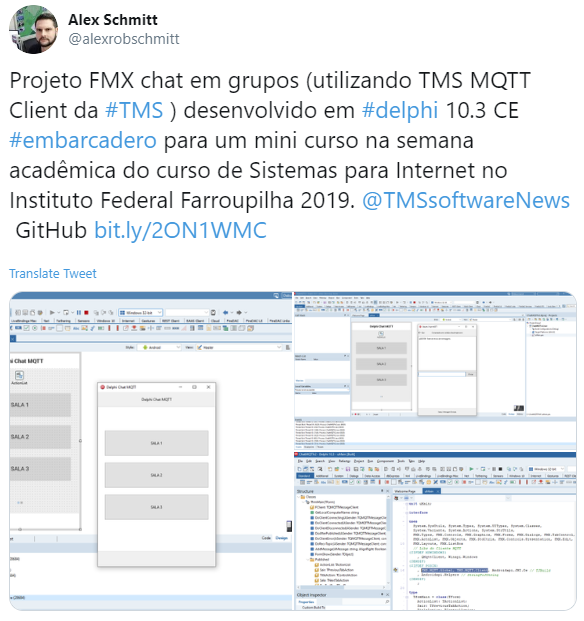 the winners can contact our team to receive their free license.
All other participants will receive 20% discount on a TMS license of their choice. They can contact our team at info@tmssoftware.com with a reference to their post.


Fun facts & nostalgia
Masiha Zemarai
Bookmarks:
This blog post has not received any comments yet.




All Blog Posts | Next Post | Previous Post