Blog
All Blog Posts | Next Post | Previous Post



Bookmarks:
Friday, February 14, 2020



Reflecting back on the past 25 years, it was nothing short but an exciting Fantastic Voyage. Without Delphi, my life would have been radically different and TMS software would not be what it is today. Here is a short timeline of what were milestones for us in these 25 years:

1995: Delphi 1 release. I literally couldn't wait till the Delphi 1 box landed in the software store in Belgium. I drove about 100km to the distribution center to pick up my Delphi 1 box the day the shipment of boxes arrived from the airplane in the depot. Being a self-employed software consultant, I instantly switched my development projects from Turbo Pascal for Windows to Delphi

1996: Delphi 2 release. The move from 16bit to 32bit Delphi applications instantly gave our programs a huge headroom and increased stability.

1998: TMS software is recognized as Borland Technology Partner. I was especially proud to become part of the Borland inner circle of partners and being involved in product betas and travel numerous times to Scotts Valley to learn about new developments.

1998: I started a collaboration with Wagner Landgraf. Wagner is living & working in Brazil and also doing Delphi component development. Now, 22 years later, there is not only a strong collaboration but also a strong friendship and Wagner Landgraf is instrumental in key TMS products and helps steering the direction of the company.

1999: Borland launched Kylix. "Living la vida Linux" was the tagline of Delphi developers these days. Although it was a bumpy road, we also offered CLX components that could be used to create native Linux applications from Kylix, the Linux cousin of Delphi.

2000: The company tmssoftware.com bvba was officially established. I made the move from registered single & self employed software consultant doing mainly component development to work as owner of the established company tmssoftware.com bvba. Yes, in October this year we have 20 years of the official company establishment to celebrate!




2000: I started a collaboration with Adrian Gallero. Adrian is working out of Uruguay on the Flexcel Delphi product. This year we have 20 years of collaboration and friendship to celebrate! Together with Wagner Landgraf, we still regularly brainstorm on every new step the company makes.

2001: TMS launches IntraWeb components. Atozed created a game-changer with IntraWeb, enabling RAD component based web development from our beloved Delphi IDE. Delphi developers were no longer confined to developing Windows applications but could embrace the web from now on.

2003: In the Belgian office our first colleague Bart Holvoet joins the TMS family. Bart is initially dedicated to IntraWeb development. Up till today, Bart is still working at TMS as expert mainly in Delphi and web development.

2004: Borland brings Delphi 8 for .NET. Since Microsoft introduced the .NET framework, it has taken the development world by a storm and Borland judged it couldn't stay behind and introduced a compiler to generate .NET code from Delphi. This was based on the VCL.NET framework, a variant of the Win32 VCL framework. As customers expected and demanded to move their applications to .NET, we did all the hard work to make our VCL components VCL.NET compatible.

2007: The Belgian team grows with Pieter Scheldeman joining. After so many years, Pieter oversees all cross-platform and especially the FNC framework among many other things.

2009: Codegear brings Unicode to Delphi. Having been stuck in the ANSI zone for so long, an equally liberating move was the introduction of Unicode out of the box as default string type.

2011: Delphi XE2 brings Win64bit development to Delphi developers. The 32bit compiler that served from 1996 till today got a big brother DCC64 to brings our Delphi applications to the 64bit memory space.

2011: Delphi XE2 kicks-off the cross-platform era. Delphi XE2 is the landmark of a major new direction Delphi is taking with bringing cross platform development, initially for iOS for Apple's new iPhone. The FireMonkey framework (FMX) is the cross-platform counterpart of what VCL is for Windows specific development. Excited with this new world opening for Delphi developers, we get started developing FMX components right-away.

2012: Delphi XE3 brings the Delphi compiler to iOS and OS-X. As in Delphi XE2 it was still using the FPC compiler to compile applications to iOS, now Embarcadero offers its own compilers for iOS and OS-X

2013: Delphi XE5 brings Android support to Delphi. The cross-platform family extends and now spans Win32,Win64,iOS,macOS and Android. TMS ensures our family of FMX components are compatible for all these platforms

2017: Delphi 10.2 Tokyo adds Linux support. Delphi extends the range of supported platforms once again with support to build Linux applications. After the first feet in the Linux territory with Kylix in 1999, Delphi is back generating Linux applications but this time from a Windows IDE.

2018: TMS Launches TMS WEB Core. Based on Pascal to JavaScript compiler, TMS WEB Core empowers Delphi developers to develop rich web client applications in RAD component based way just like Delphi 1 introduced with the VCL and based on the Object Pascal language.





2020: TMS Launches its Academic License program. Realizing how important it is to nurture the next generation of enthusiast and passionate Delphi developers, we want to contribute in our way to empower young aspiring developers to discover the power of Delphi. Read more about the TMS Academic Program here.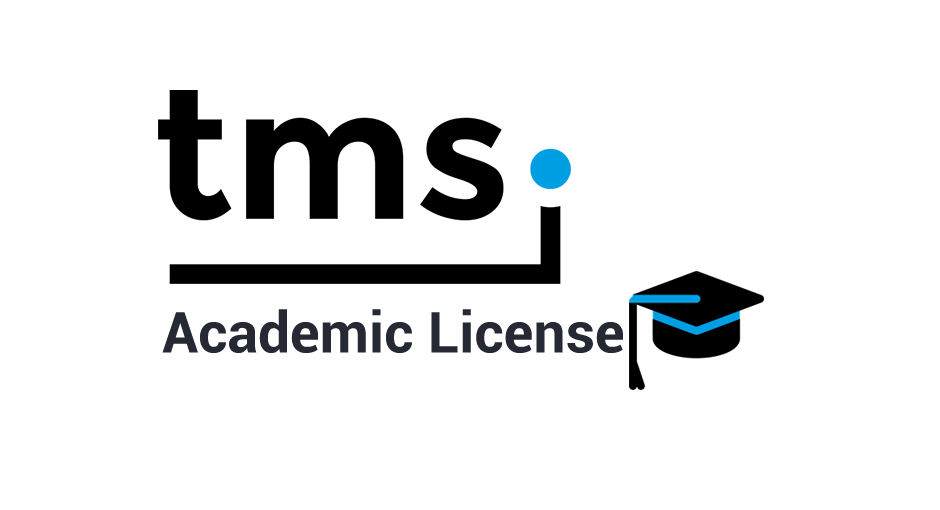 It is now Feb 14, 2020. 25 years after the Delphi 1 in 1995 and I am extremely thankful for being blessed with living my passion for all these years. I am very happy, honored and respectful to be part now of TMS family of 17 bright, intelligent, passionate and creative Delphi developers. I am proud and humble at the same time for the trust of so many customers world-wide creating great Delphi applications with our components. I am filled with gratitude for the many friends I learned to know all around the world sharing the passion of software development and Delphi. I am ready for the next 25 years of passion and adventure. Are you?

Bruno Fierens
Bookmarks:
This blog post has received 2 comments.







All Blog Posts | Next Post | Previous Post