Blog
All Blog Posts | Next Post | Previous Post



Bookmarks:
Thursday, August 5, 2021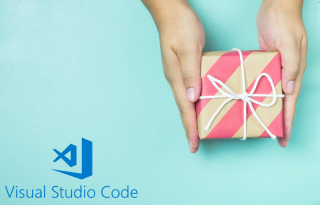 We are excited to announce the new TMS WEB Core for Visual Studio Code v1.8.2 is released!

This new release brings following main new features:
Project repository
Miletus cross-platform desktop applications
Framework sync with TMS WEB Core for Delphi
All latest new features, enhancements from TMS WEB Core for Delphi 1.8.2

Project repository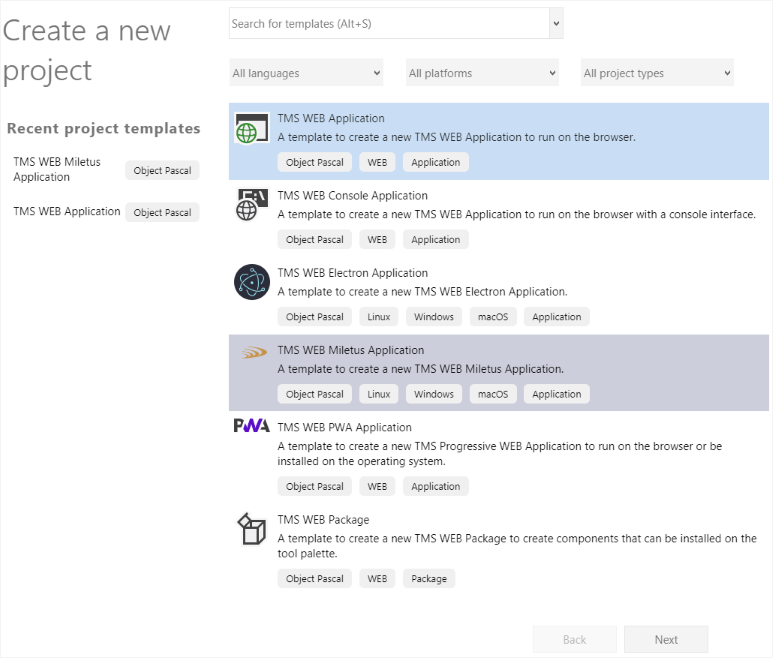 From the new project repository, it is possible to select the type of application you want to create from TMS WEB Core for Visual Studio Code. But you can as well create your own project templates and add these to the project repository. The new repository brings a convenient way to manage the many types and your custom project types that TMS WEB Core offers.


Miletus cross-platform desktop apps
Miletus technology allows you to create cross-platform single executable desktop applications for Windows, macOS and Linux based on web technology. This means highly reusable code, access to a wide range of existing web libraries and taking advantage of the rich rendering capabilities of HTML5/CSS3 and use application style templates to give your applications that extra look & feel.
With this new release, whether you develop on a Windows machine, macOS device or Linux computer, you can create from your development machine executables for any of the three supported operating systems!

See here what Miletus technology can do for you in this video:

or learn more from a previous blog article.
Framework sync
From this new TMS WEB Core for Visual Studio Code release, update releases of TMS WEB Core for Delphi and TMS WEB Core for Visual Studio Code will come in sync. As the TMS WEB Core framework itself is now 100% identical between TMS WEB Core for Delphi and TMS WEB Core for Visual Studio Code, you can easily choose what IDE to use and we do not want to let you wait on framework updates if you use any of the two IDEs. From now on, we will release both versions together.


New v1.8.2.0 framework features
With this new release, you have all the new features that are also in the TMS WEB Core for Delphi release. This means the new components TWebDeviceOrientation, TWebSpeechSynthesis, TWebConsoleLog, TWebChatBox, TWebRatingControl are now all included as well as several features added to the WebGoogleMaps component or enhancements in the grid, treeview and some more. Check the version history for all details.


Get started!
Users with a TMS ALL-ACCESS license have instant access to the newest TMS WEB Core for Visual Studio Code release. For new users, there is now a fully functional* trial version to explore what new horizons you can discover with RAD, Object Pascal, component based development.
(* Debugging from framework source code is not possible with the trial version)
Bruno Fierens
Bookmarks:
This blog post has not received any comments yet.




All Blog Posts | Next Post | Previous Post