Blog
All Blog Posts | Next Post | Previous Post



Bookmarks:
Sunday, July 25, 2021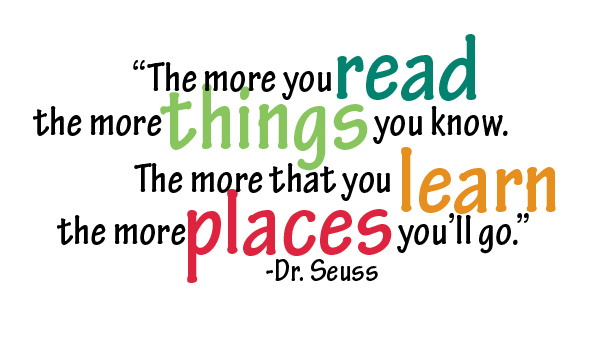 We're very happy, proud and relieved that we can inform that the newest book in the series "Hands on with Delphi" is available for purchase now via Amazon. It's the newest seminal work from our colleague and evangelist Dr. Holger Flick for Delphi developers. It has been over 9 months in the works and it is the biggest book so far in the "Hands on" series, counting 467 pages! The past months have been extremely hard and focused work for Holger assisted by our developer team to help Holger understand and uncover every little detail in the many controls, components, libraries that are handled in the book.


Book theme
The central theme in the book is data access & visualization, something all Delphi developers deal with on a daily basis when creating applications. There is a large section on grids as this is a commonly used control for visualizing & manipulating data. There is of course also a lot of attention on multi-tier and REST based access to databases as this is typically where the data comes from in the first place. And there are some lesser-known and newer areas in connection to creating data visualization apps like using vector graphics (SVG) in Delphi apps or use brand new Miletus web technology for creating desktop data visualization apps!
In a nutshell, there is enough content to learn many new techniques to create better Delphi applications during this summer period.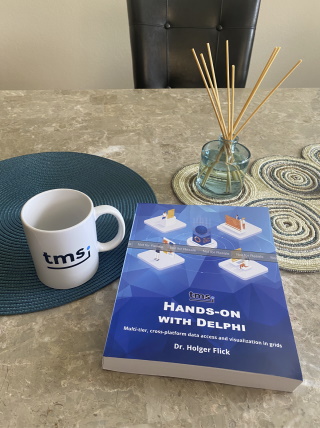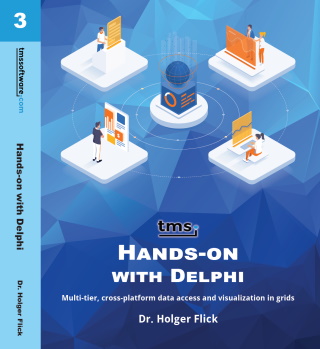 First test hard-copy edition of the book Official book cover
How to order
The book is internationally available in all international Amazon stores:

Book recognition
Last week, we also got the heartwarming news that the first book about TMS WEB Core from Dr. Holger Flick was recognized in the list of "Best web application books of all time". It is not only nice that the book from Holger appeared in the list but it is even more remarkable that a web application book for Delphi developers is in this list as most books are on JavaScript, TypeScript, Java, PHP, ASP.NET, etc.... In fact, it is the only book that relates to Delphi in the list. Quite a noteworthy feat from Holger we think!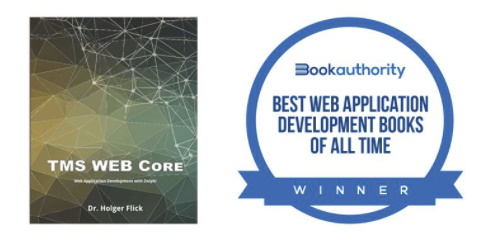 Fwiw, this book is of course also still for sale internationally via Amazon:
Bruno Fierens
Bookmarks:
This blog post has received 8 comments.








All Blog Posts | Next Post | Previous Post