Blog
All Blog Posts | Next Post | Previous Post



Bookmarks:
Friday, February 12, 2021
Intro
The multi-device, true native app platform The FireMonkey® framework is the app development and runtime platform behind RAD Studio, Delphi and C++Builder. FireMonkey is designed for teams building multi-device, true native apps for Windows, OS X, Android and iOS, and getting them to app stores and enterprises fast.
source: https://www.embarcadero.com/products/rad-studio/fm-application-platform

FMX (FireMonkey) released in 2011 and shortly after we delivered a first set of components. Today, we want to show you the

TTMSFNCPlanner

component, a highly configurable planning/scheduling component.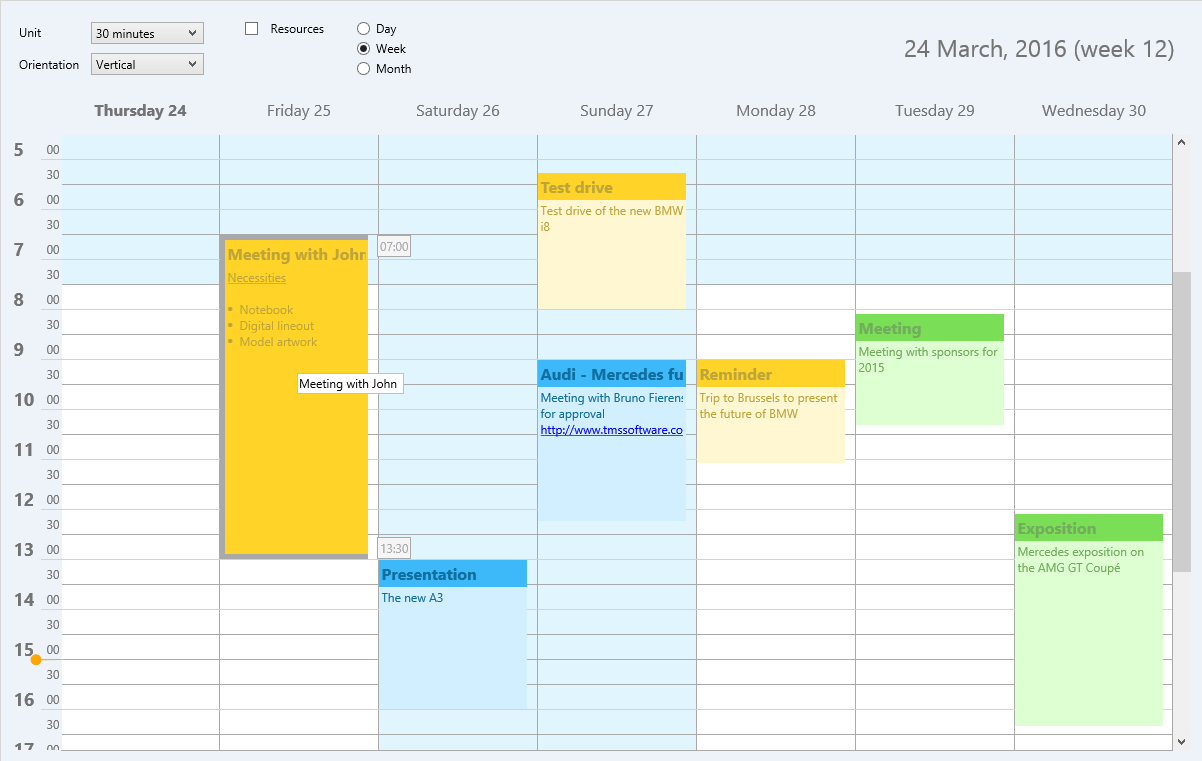 Features
Below is a list of the

most important features

the TTMSNCPlanner has to offer. The features are not limited to this list, but this will give you a quick insight on what we offer to be able to view and edit appointments / tasks in FireMonkey.


Built-in and customizable inplace and dialog editing
Moveable and sizeable items with HTML formatted text and hyperlink detection
High performance virtual mode
Various display modes: day, month, day period, half day period, multi day, multi month, multi day resource, multi resource day and custom displays
Multiple events for all kinds of interactions such as editing, item inserting, updating, moving and sizing
Multiple events for custom drawing and customization of default drawing
Item hints and time indication helpers
Optional overlapping items
Touch scrolling and selection
Optimized for mobile devices
Recurrency support
Databinding support via the TTMSFNCPlannerDatabaseAdapter
Separate ToolBar Popup
PDF Export capabilities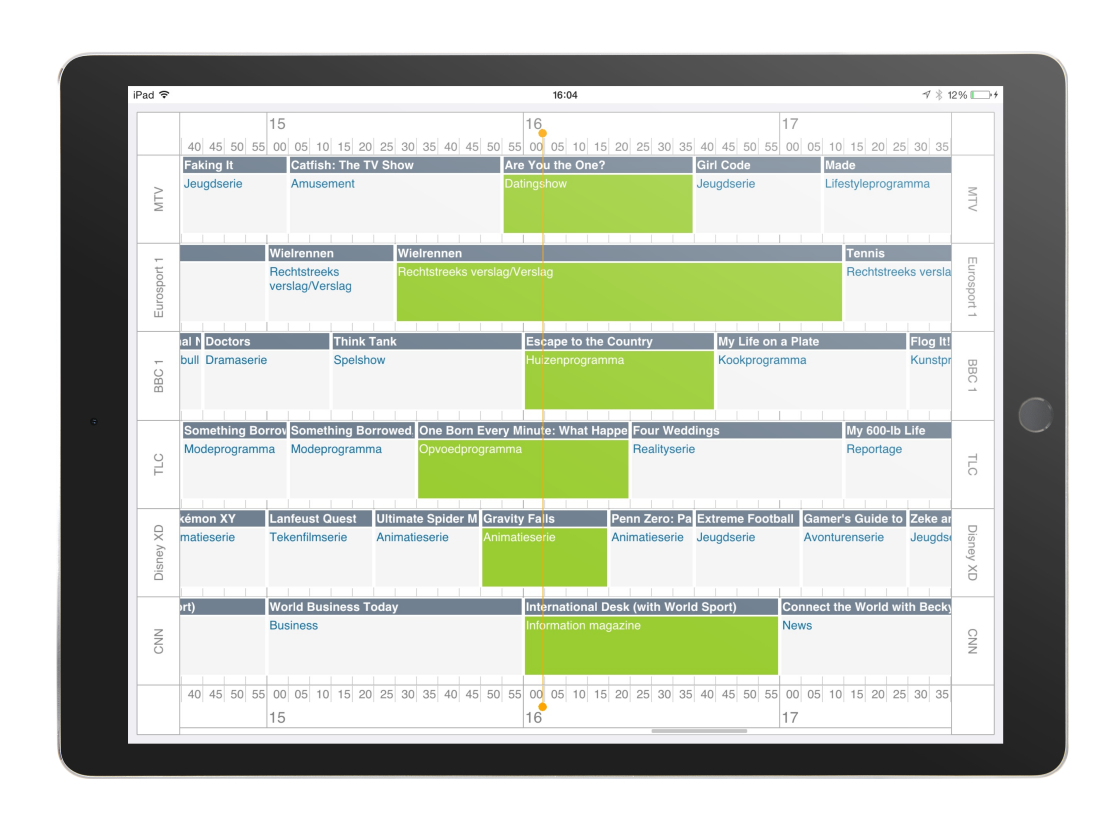 Learn More!
Want to learn more about what the TTMSFNCPlanner can do? Here is a video that highlights some of the above features through a demo application.




Download & Explore!
The

TTMSFNCPlanner

component is part of the TMS FNC UI Pack, which, on top of FMX, also offers the ability to write your code once and target other frameworks (VCL, LCL and WEB). You can download a

full featured trial version

of the TMS FNC UI Pack and start exploring the capabilities of the TTMSFNCPlanner component.


Coming up
The

TTMSFNCPlanner

is the second of a series of components that is covered to empower your FMX (FireMonkey) developments. We started the series with a general overview of the most important components that we have to offer, followed by the TTMSFNCRichEditor. Next up will be the

TTMSFNCTreeView

component, a highly configurable, high performance tree view with virtual and collection-based modes able to deal with millions of nodes so stay tuned for more!.

Pieter Scheldeman
Bookmarks:
This blog post has not received any comments yet.




All Blog Posts | Next Post | Previous Post