Blog
All Blog Posts | Next Post | Previous Post



Bookmarks:
Thursday, December 19, 2019

Company history:
Since 1996, Dr. Holger Flick has been using Delphi as his primary development platform and has been an active member of the community. He studied computer science at Dortmund University and later wrote his dissertation at the Ruhr University in Bochum in the field of telemedicine. For his passion for and knowledge of Delphi he was awarded the "Delphi MVP" moniker in 2016. In 2018, Holger moved to the United States of America (USA) and established his new company FlixEngineering LLC. The company focuses on consulting, training and software development using object-oriented programming languages like Delphi, C#, Swift, and Objective-C. Holger is part of the TMS Software family providing his expertise as Evangelist and QA Engineer.



Expertise:
VCL UI Pack
Business Suite Products (XData, Remote DB, Sparkle)
Web Core
FNC Framework solutions
On-Site Training
Primary involvement in TMS products:
Trainings
Recording tutorial videos
Speaking at conferences (in-person or virtual)
What's next?
Currently, Dr. Holger Flick is hard at work to self-publish a book for TMS Web Core in German language.



TMS Partnership:
Even though FlixEngineering has just been founded in 2019, the relationship and cooperation with TMS Software and its owner, Bruno Fierens, has existed since the early 2000s. Holger Flick, owner of FlixEngineering, met Bruno Fierens in person at a developer event in the Netherlands in 2004, and ever since Holger has been a fan and supporter of TMS components. Back in the day, Holger was still a college student, but his focus was already on posting on the web about interesting Delphi component sets and practices. Holger was one of the first Delphi Bloggers, his blog was called "Holger's Thoughts on Delphi". Borland (remember, this was a long time ago.) recognized that he had a talent to find bugs in software rather sooner than later, which led to Holger becoming part of the Delphi QA team.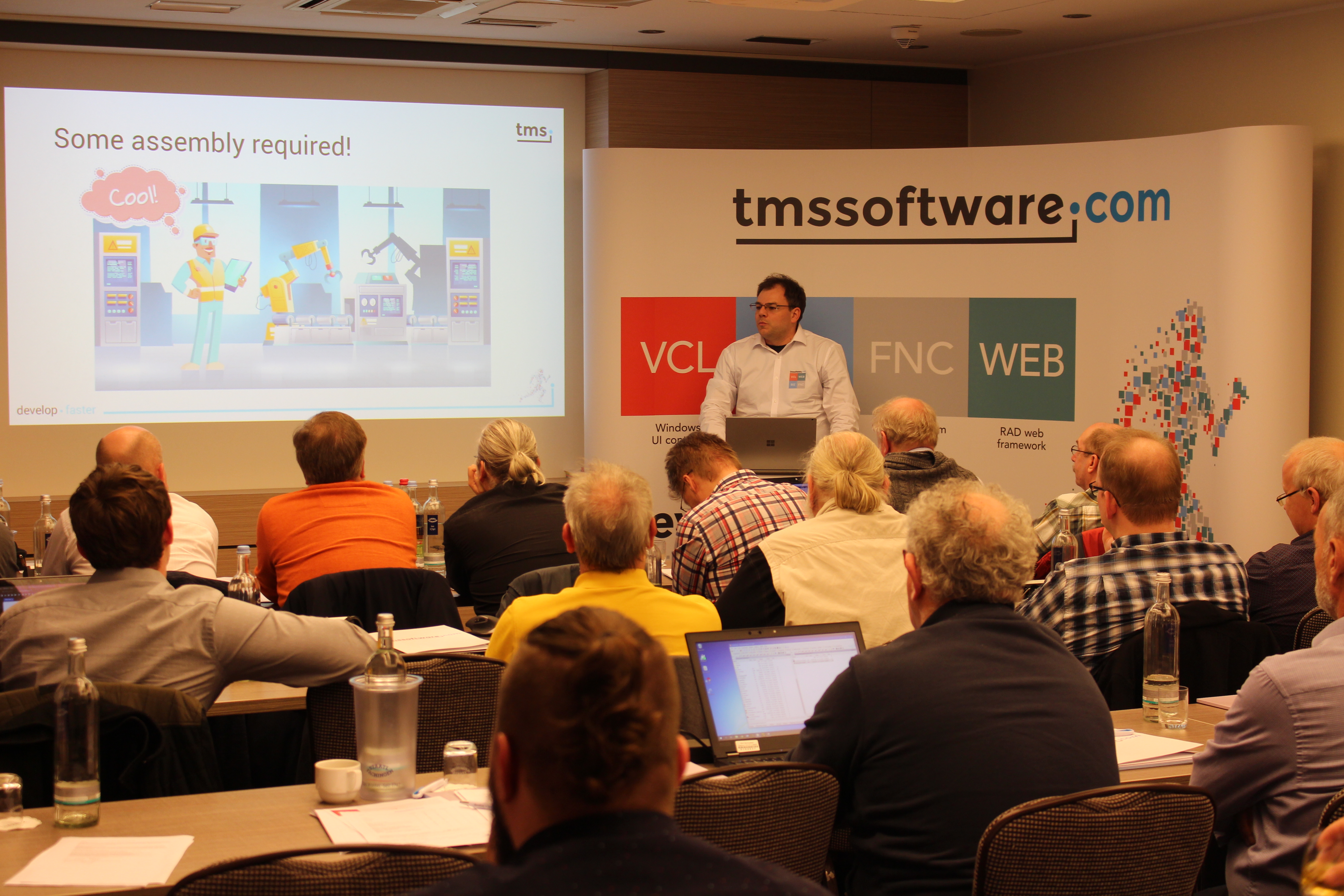 The involvement with TMS only grew stronger through the years as TMS was a close partner of Borland, and Holger also started testing component sets for TMS Software. Further, he had the guts to make suggestions how to extend and improve certain components. After finishing his studies and deciding that he loved teaching people about Delphi and associated technologies, Holger became part of the TMS Team in 2017. In 2018, he moved to the United States of America, founded FlixEngineering, and promotes TMS products on that continent in person and world-wide online.
Thus, FlixEngineering is your partner for trainings and software development.



Finally:
Working with us means counting on decades of experience in Delphi and facilitate the power of the TMS Consulting Partner Network.



Masiha Zemarai




Bookmarks:




This blog post has received 2 comments.






All Blog Posts | Next Post | Previous Post