Blog
All Blog Posts | Next Post | Previous Post



Bookmarks:
Monday, December 2, 2019
Now that all the releases are out, I can finally tell you about how I have experienced the TMS Training Days in Düsseldorf on the 14th and 15th of November. These were my first TMS Training Days and I can say that the experience will remain with me throughout my life.

Before I start, I would like to thank all my colleagues for giving me a warm welcome and making me feel like I've been a part of the TMS family for far longer than I actually am. They answered all my questions, even the stupid ones. And they treat our customers with the same friendliness. Which isn't that hard as the attending customers were also very kind to me.

TMS Business Masterclass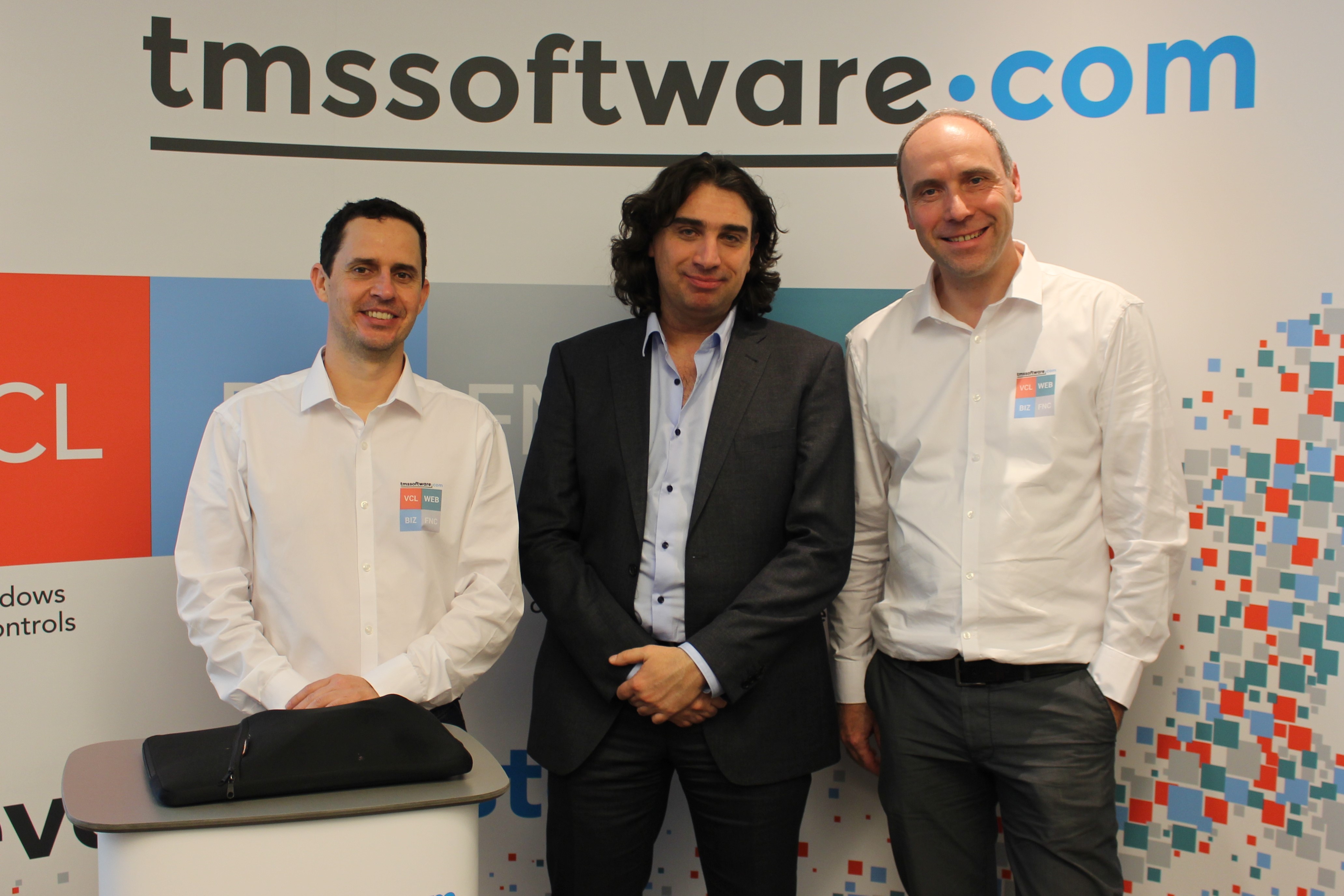 With great expectations I took a seat in the back of the meeting room, ready to listen to Wagner in the TMS Business Masterclass. He showed us the long road it took from his first product TMS Scripter to his latest TMS Echo. Another product of his is TMS Aurelius, on which John Kouraklis wrote a book: 'Introducing Delphi ORM: Object Relational Mapping Using TMS Aurelius'. John elaborated on how and why he created this book and why he chose TMS Aurelius for the task. And as a gift there was a copy of the book for every attendee.

Wagner went on with some more in-depth explanation of his products and the newest and most important features. Thanks to the Q&A interaction of the sessions, the more advanced users could get their questions and problems answered by the creator as well. This gave a satisfied feeling for new and experienced customers.


TMS Dev Intensive
The second day was TMS dev Intensive. After a night of dreaming about the TMS Business Tools, I was ready for another packed day. Bruno welcomed everyone for what would be a day full of novelties. Which he immediately proved by showing us the new features in the TMS VCL UI Pack. Thanks to the implementations of SVG there will be no more hassle to get your applications running nice on high DPI. Now you can get your office styled application up to date with the implementation of Office 2019 style.

Ever wondered how to sign PDF files in a secure way? Marion shows us how easily this can be done with the TMS Cryptography Pack. In just a small set of commands we can ensure that the PDF file is from the author and hasn't been tampered with.

After a small coffee break, I was amazed by Adrian's session on TMS Flexcel 7.0. It's hard to comprehend what is possible with this product, actually everything is possible with regard to Excel. His demos showed demonstrated that perfectly.

Then it was time for the marvelous revelation, which I assume you already heard a lot about since then. But we revealed TMS WEB Core for Visual Studio Code to the public. Not only revealed, but all the attendees got a link to personally test magnificent piece of work for some time. While José was showing an example after a small explanation of what TMS WEB Core for Visual Studio Code was, you could hear a pin drop. Everybody was holding their breath when the application was compiling and at the moment the page opened, a lot of people gasped. Even I did, and I already knew what would happen.

Roman Yankovsky put us back with our feet on the ground as he showed us that we do make mistakes while programming. Thank god there is TMS FixInsight, with this tool for static code analysis you will have a more robust and cleaner code. It even gives you optimization advice. To my opinion this tool should be used by every developer to get the best out of your code.

One session on TMS WEB Core wasn't enough. We still had to explain all of the new features in the upcoming v1.3 Ferrara release. And I can tell you there were a lot. 22 bullet points were shown in the presentation. So much that it would have been to much to even put it in one blog post. (A second was needed.)

Last but not least, we've created an application with Holger where everything came together of what we had seen in the last two days. A great summary to let the big chunk of information into our brains. Holger showed us how to use TMS XData, TMS WEB Core, Google Maps, Google Charts and a multi-level treeview all in just one hour. This was the perfect example of how powerful our products are separately, but extraordinary when you combine them.

It was a great experience which made me realize that you can level up your application a lot with our products. The balance between demonstrations and upcoming ideas made it perfect to know what you already can do with the tools and what you will be able to do in the near future. You could think that if you read all of blogs that are linked, that you already know everything, but that isn't true. There was a lot more covered in the sessions and because of the interaction, it was a personal presentation where the speakers had time for your questions.

If you are wondering if you should come the next time. Don't hesitate!
And maybe I will be the one answering your questions next year.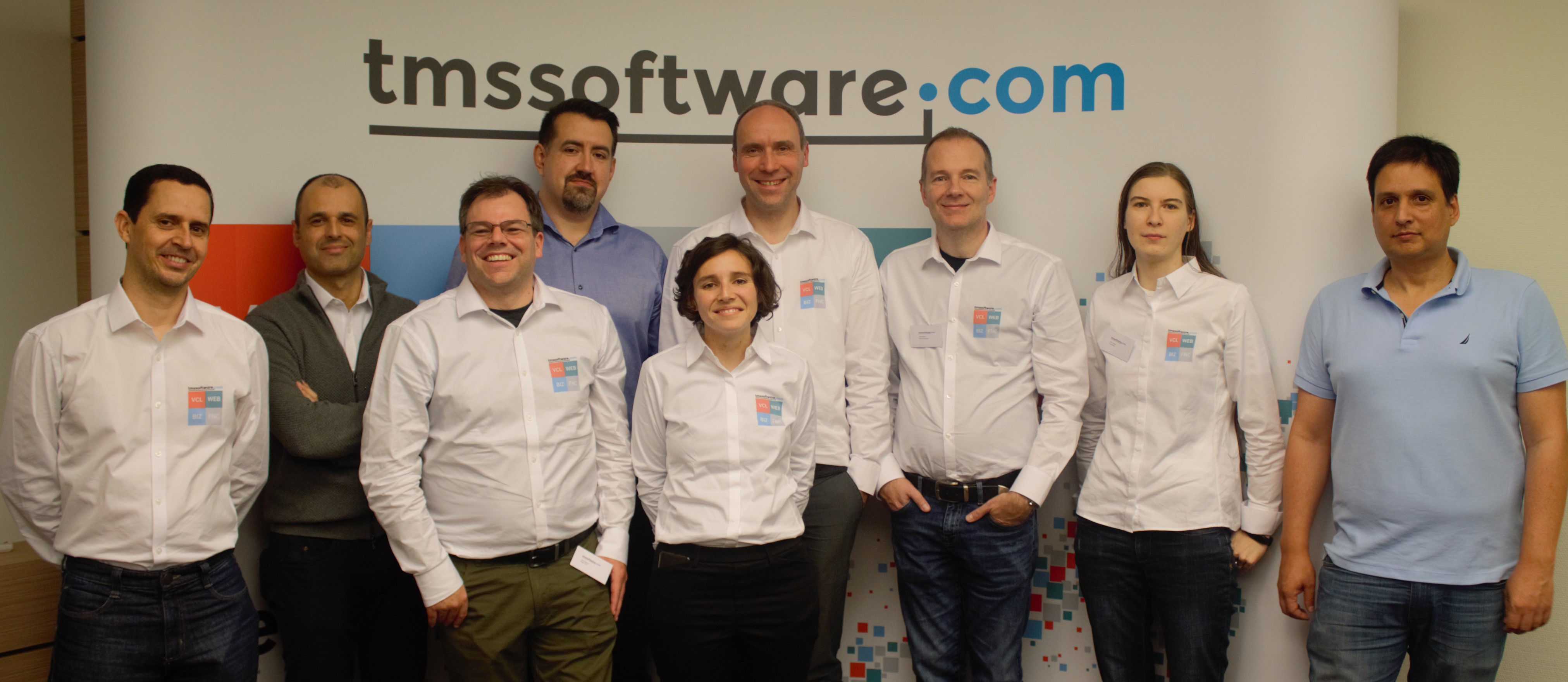 Gjalt Vanhouwaert
Bookmarks:
This blog post has not received any comments yet.




All Blog Posts | Next Post | Previous Post