Blog
All Blog Posts | Next Post | Previous Post



Bookmarks:
Friday, April 8, 2016
For easily installing our free IDE plugins we have created a bundled installer with support for the latest Delphi 10 Seattle IDE.


TMS Project Manager
Free IDE plugin to easily ZIP and upload projects.


TMS Rich Clipboard
Free IDE plugin to copy source code with syntax highlighting to the clipboard.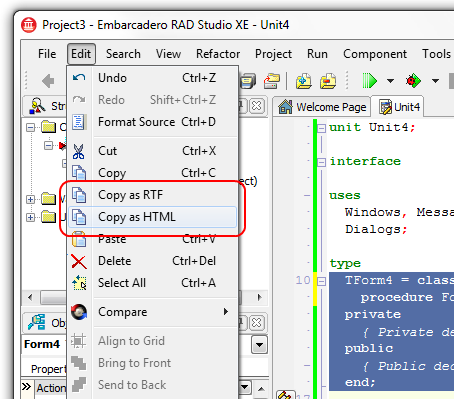 TMS Presentation Tool
Free IDE plugin to monitor clipboard, track clipboard history and to save & load code snippets for giving presentations with Delphi.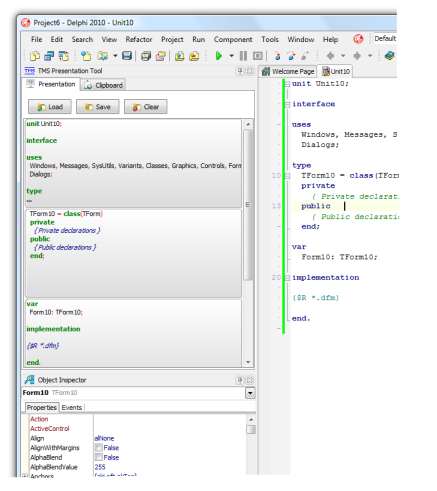 TMS What's New
Free IDE plugin to keep current with the latest releases, blogs & tweets from TMS software.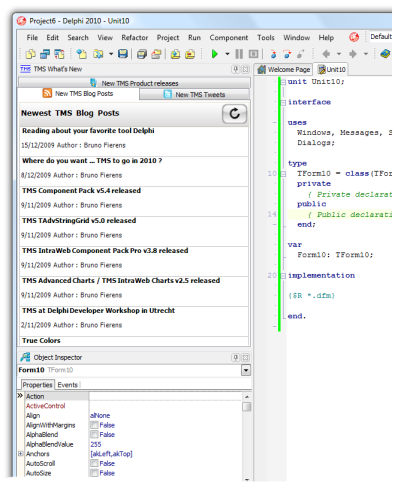 The bundled free IDE plugins can be downloaded here.

Pieter Scheldeman
Bookmarks:
This blog post has received 5 comments.






All Blog Posts | Next Post | Previous Post