Blog
All Blog Posts | Next Post | Previous Post



Bookmarks:
Tuesday, June 2, 2015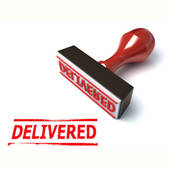 About 2 weeks ago we announced the upcoming new FireMonkey scheduling/planner component TTMSFMXPlanner here and revealed the first details about it. For quite some time, this was the number one requested component. Today we are excited to confirm its availability as part of TMS Pack for FireMonkey v3.0. So, we are happy to deliver on your requests. But there is more. Check here what TMS Pack for FireMonkey v3.0 brings:

TTMSFMXPlanner v1.0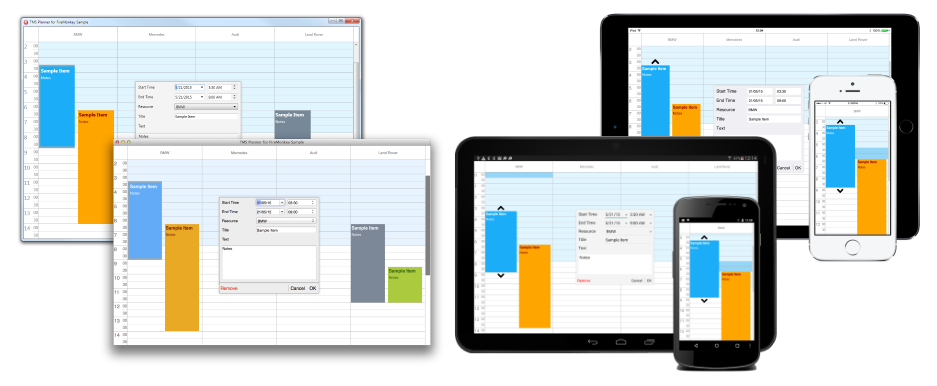 Targetting Windows, Mac OS-X, iOS and Android devices, fine-tuned for desktop and mobile use and packed with features is our new scheduling/planner control TTMSFMXPlanner. It's suitable for a wide range of use-cases, from single resource day planning to multi-resource scenarios with fully customized timeline. In combination with TMS Cloud Pack for FireMonkey, it offers seamless connectivity to a cloud calendar like Google calendar or Microsoft Live calendar. Read more about TTMSFMXPlanner in this blog, the developers guide or check out the fully functional trial version.

TTMSFMXRatingGrid v1.0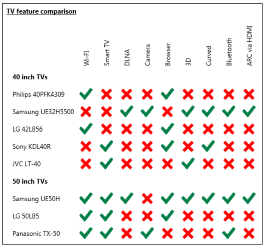 Also new in TMS Pack for FireMonkey is this control for capturing ratings for different items, making questionaires or for presenting feature comparison lists. It supports customizable tickmarks, radiogroup or checkgroup behavior for items.

TTMSFMXPassLock v1.0


To protect the use of your applications or access to certain parts of your application, the TTMSFMXPassLock is a component for input of a configurable length pass code or pass pattern. One property controls in what mode the pass code can be entered and the component features a pass code learn mode as well. An event is triggered when the pass code is correct or wrong.

Other improvements

Other than these 3 new controls, there are several improvements to existing components as well. The full version history is here.

More good news

And to round up the good news, all customers with an active registration for TMS Pack for FireMonkey receive this v3.0 free. For customers with an expired registration, a renewal discount of about 50% is available for 30 days.

Call to action

Add your feature request or vote on existing feature requests. It is one of the tools that help us align our development efforts with your needs.

Bruno Fierens
Bookmarks:
This blog post has not received any comments yet.




All Blog Posts | Next Post | Previous Post