Blog
All Blog Posts | Next Post | Previous Post



Bookmarks:
Wednesday, April 21, 2010
TMS Diagram Studio provides a ready-to-use editor which you invoke just by calling TDiagramEditor.Execute method. It's nice because the programmer doesn't have to deal with menu items, toolbars, etc - all is already done so your end-user can edit, open and save diagrams quickly.

However, this sometimes gives the wrong impression that Diagram Studio is limited to be a diagram editor - a small Visio clone with no extra functionality. This is far from true. Personally I think one of the most interesting things in Diagram Studio is that you can have a diagram object integrated with your application. So you can perform actions when an object is clicked or double clicked, move/paint your objects when something happens in your application (like an SCADA system), build diagrams from databases or other meta information in your application, and so on.

And also, Diagram Studio is a Delphi component, not an exe application! This means that one of the main advantages of it is that you are not limited to its editor, but instead you can build your own editor or integrate the diagram component as you want in your forms.

Since a picture is worth a thousand words, here are some nice examples about how Diagram Studio is being used by some of our customers.

Here is an screenshot for a football playbook software. It's interesting to note the frames at the left side of the window showing the field state for each period of time.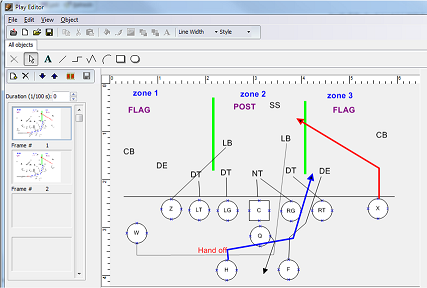 This one uses Diagram Studio to show a presentation of storages volumes mapped to production servers. A nice interface which also uses TMS Ribbon components.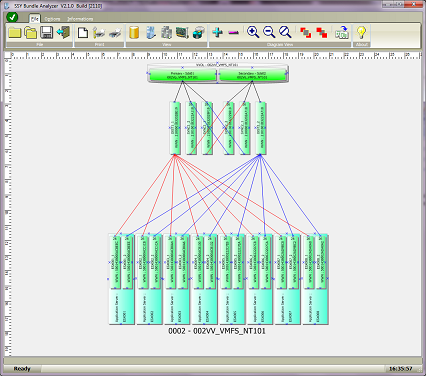 The last two screenshots of this post come from OberonTouch scada system software, from Oberon Process Control. It uses Diagram Studio in a very customized and integrated way, alowing the end-user to build the plants, and then "running", changing colors and status of elements when appropriated, to give alerts to end-users.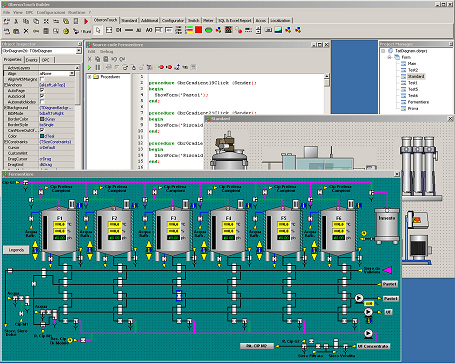 We are open to comments and suggestions about how we can improve Diagram Studio to make it even more flexible and powerful for your needs!


Wagner R. Landgraf
Bookmarks:
This blog post has received 4 comments.









All Blog Posts | Next Post | Previous Post