Blog
All Blog Posts | Next Post | Previous Post



Bookmarks:
Monday, April 20, 2009
We're thrilled to announce the release of TMS Smooth Controls Pack v2.0. We've again packed a couple of new visually stunning & sophisticated looking controls in the TMS Smooth Controls bundle.

What's new & improved:

TAdvSmoothDock:
In this new version, we've added an Apple style dock bar. This dock bar can be used as menu in your application and smoothly animates alpha transparent PNG images, features item jumping on click, scrolling, left, top, right & bottom alignment, overlap with other controls, OLE drag & drop and much more.



TAdvSmoothSplashScreen:
Make a professional first impression when your application starts with the TAdvSmoothSplashScreen. The splash screen features semi-transparency, alpha transparent PNG files, smooth progressbar, sophisticated fills, HTML formatted text, automatic version & company information retrieval and irregular shapes.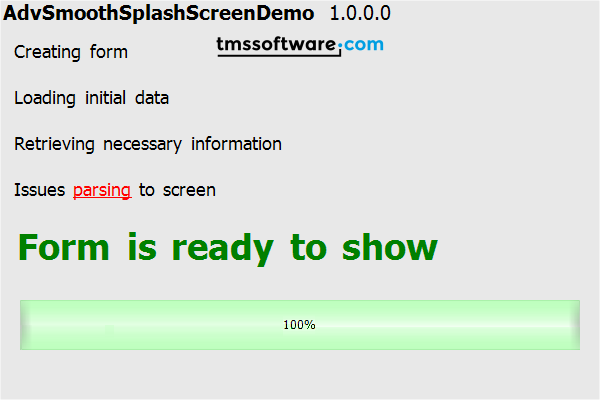 TAdvSmoothMessageDialog:
Message boxes in your applications no longer look dull and boring. With TAdvSmoothMessageDialog, the dialog can be semi transparent, can have a sophisticated background fill, can have images in the caption that display outside the regular message dialog border, buttons can have images and colors and buttons can be positioned horizontally or vertically. The message itself can have HTML formatted text.




TAdvSmoothSlider:
This On/Off slider button has smooth animation to transition to a new state and the On and Off state can be fully customized.




TAdvSmoothScrollBar:
This special scrollbar features a runtime scaleable pagesize allowing the scrollbar to be used as both a scroll and zoom control.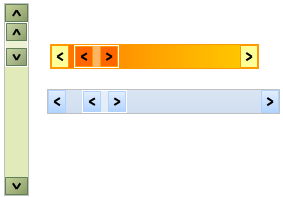 TAdvSmoothTimeLine:
This timeline offers support for timeline indicators, timeline sections, a fully configurable time axis to show seconds, minutes, hours, days, ... hints for sections and indicators, moveable and fixed indicators and all this with sophisticated visuals you have become used to from the TMS Smooth Controls.



Improvements & enhancements to existing components:
We have also done several improvements and extensions to existing components. Full details can be found at: https://www.tmssoftware.com/site/advsmoothcontrols.asp?s=history. This includes new transparency in the TAdvSmoothProgressBar, threshold sections in TAdvSmoothGauge, formatted value display on the TAdvSmoothJogwheel and much much more...


Bruno Fierens
Bookmarks:
This blog post has not received any comments yet.




All Blog Posts | Next Post | Previous Post