Blog
All Blog Posts | Next Post | Previous Post



Bookmarks:
Tuesday, October 26, 2021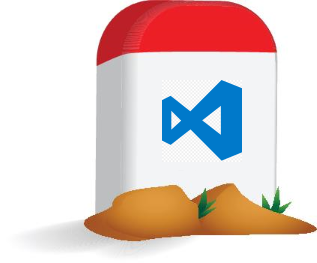 A new week and a new milestone with the TMS team. We have released today a major update for TMS WEB Core for Visual Studio Code.
The big new feature in this new release is that from now on, there is support for frames in TMS WEB Core for Visual Studio Code. This not only brings the compatibility between TMS WEB Core for Delphi & TMS WEB Core for Visual Studio Code to a higher level, but of course brings the advantages of using frames to your web client development experience on TMS WEB Core for Visual Studio Code running on Windows, macOS and Linux.
Frames support
With frames, you can significantly enhance your productivity for creating web client applications. Frames not only reduce repeating the same form logic within a project but can also be shared among different projects.

Our chief architect for TMS WEB Core for Visual Studio Code José Leon Serna explains how you can work with frames from TMS WEB Core for Visual Studio Code in detail in this video:
Framework improvements

Other than frames support, the TMS WEB Core framework also got numerous new features and
improvements. The list is long, we cover in this blog only the major new features:
New: Support for annotations & chart area optionsn in TWebGoogleChart

New: ColAlignments[] public property for TWebStringGrid and TWebDBGrid

New: GetSize() function and OnProgress() event added in TWebHttpRequest

New: TStopWatch class in WEBLib.Diagnostics unit added

New: Hints for menu items in TWebMainMenu, TWebPopupMenu

New: Properties to set Title, Text, URL at design-time for TWebShare

New: More design-time customizations for TWebFileUpload like ShowPicture, FontHoverColor, DragColor

Improved: Enhanced Bootstrap 5 compatibility

Lots of smaller improvements & fixes




Get started
TMS WEB Core for Visual Studio Code brings a fresh touch to the experience of developing Object Pascal based web client applications with RAD component-based methodology. It adds to that a WYSIWYG web technology-based form designer, can run directly on the operating system of your choice (Windows, macOS or Linux) and it is the IDE of choice for web developers with
an abundance of other useful IDE extensions targeted to make the web client development experience as pleasant as possible.
Get Visual Studio Code for free from and install the TMS WEB Core for Visual Studio Code extension today and explore this wonderful new world.

What's next
Several exciting new features are meanwhile also well advanced in the pipeline. Expect shortly the release v1.9 with support for inherited forms, Bootstrap project template and Miletus targeting macOS ARM CPUs as well as Raspberry Pi among the highlights. So, stay tuned!
Bruno Fierens
Bookmarks:
This blog post has received 2 comments.






All Blog Posts | Next Post | Previous Post