Blog
All Blog Posts | Next Post | Previous Post



Bookmarks:
Friday, June 5, 2020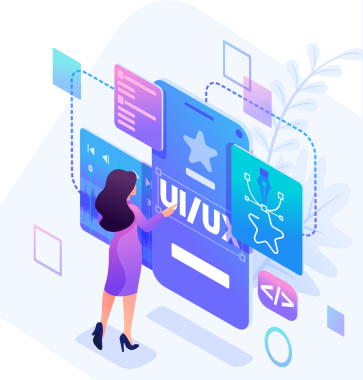 TMS WEB Core v1.4 Ravenna has new features and improvements on all levels. There are many RTL improvements like different new type helpers, the TStringBuilder and lots more, there is Bluetooth device connectivity, there are several new options for using data back-end APIs like Embarcadero RAD server, FaunaDB, DreamFactory, there is enhanced HTML template binding with the TWebElementActionList, there are many IDE integration improvements like hierarchical folder import to facilitate HTML template usage and of course, there are also improvements on UI controls and also new UI controls!

Today, our colleague chief evangelist Dr. Holger Flick prepared videos showing you the new TWebImageSlider and the new TWebContinuousScroll.

TWebContinuousScroll

Whenever there is a scenario where a list of information to be displayed to a user is very large, a convenient pattern is to show in the UI the initial first number of items filling the screen and only fetch more items as the user scrolls through the list. The advantage here clearly is that the page comes up very fast, will never load more items than the user wants to see and fetches extra items only as the user scrolls through the list. We have encapsulated all this functionality into a single new easy to use component TWebContinuousScroll. How it can be used is explained in this video or you can explore it directly in a demo application. Be sure to also try out this demo on a smartphone as the control is obviously also designed for use in responsive web applications.



TWebImageSlider

Very often, one wants to present a selection of pictures of a product, a person, a house, a car to users in a web application. This is then typically done with a list of picture thumbnails one can click to view the large image or means to scroll trough the list of pictures. For this often used pattern, we created a new UI control TWebImageSlider that makes offering this UI as easy as filling a TStringList with URLs of images to be displayed. Dr. Holger Flick explains all in more detail with his newest video or try out the new component with our live demo.



Don't stay behind, discover TMS WEB Core v1.4 now!

Active registered users of TMS WEB Core get the new version v1.4 free. Login on our website and download the newest release. Not yet a TMS WEB Core user? Signup for a fully functional trial version of TMS WEB Core now also supporting the newest Delphi 10.4 Sydney.

Excited about all the hot technology we offer for Delphi & C++Builder developers, get your VIP seat with TMS ALL-ACCESS, our no-nonsense subscription to our entire product offerings, priority support and access to betas (such as the upcoming TMS WEB Core for Visual Studio Code!



Bruno Fierens
Bookmarks:
This blog post has not received any comments yet.




All Blog Posts | Next Post | Previous Post