Bookmarks:
Wednesday, October 04, 2017
What initially started in 1999 as a small bundle of about 15 VCL user interface controls for Delphi, has grown in about 18 years to a set of over 400 powerful and feature-rich components for development of VCL Windows applications with Delphi and C++Builder.
Thousands and thousands of hours work went into this VCL component set that found its way to thousands of Delphi & C++Builder developers world-wide and this way, also to thousands of Windows applications used in so many places day-in, day-out to help and improve the life and work of so many people. As a small example, we learned that our VCL Planner is being used to track maintenance schedules of the French trains all over France, all in real-time.
And yet, every day our team continues to improve, extend the TMS Component Pack, assist the users in getting the most out of it and listen carefully to your needs and wishes. Also with the newest v8.8 release, we focused on user needs and added no less than 11 new features in existing components and 3 new components that were requested. We have our feature request logging & voting system for this where customers can add new feature requests and up-vote feature requests from other users so we can set the right priorities in our development.
As a result of this, these 3 new controls were added to TMS Component Pack v8.8:

New : TAdvHighLightLabel v1.0.0.0 : Label that allows to highlight specific words in the label text in different colors.





New : TAdvTouchSpinEdit v1.0.0.0 : Spin edit control with spin buttons left and right from the edit control to allow easy up/down button access from touch screens.





New : TAdvDBListBox v1.0.0.0 : Listbox control with embedded filter + insert data capability that can be bound to a dataset field.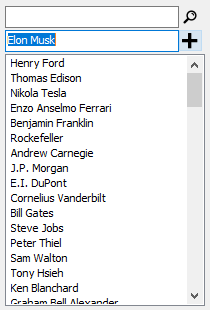 In addition, 11 new features were added to existing components:

Whether you are using the newest Delphi 10.2.1, C++Builder 10.2.1 or still using an older version of Delphi, our TMS Component Pack installer detects the versions of Delphi or C++Builder installed on your system and will install for any version (from Delphi 7 onwards) it finds.
If you haven't used the TMS Component Pack yet, check out all the feature-rich components you have been missing all this time. If you have used an older verison of the TMS Component Pack, check out all latest additions & improvements and if you have just downloaded & installed the latest version 8.8, check out the new components and features that were added.

Now that TMS Component Pack v8.8 is released, we are already laying out plans for the next version and eagerly awaiting your favorite feature requests or feedback that you can send by email, in our forum or add to our feature request system.



Bruno Fierens




Bookmarks:




Bookmarks:
Tuesday, September 12, 2017
Our TAdvRichEditor UI control has everything on-board to generate HTML from its rich document content, including exporting images that are possibly used in the document. Although generating this HTML can be easily done via the TAdvRichEditorHTMLIO non-visual component connected to the TAdvRichEditor, we frequently receive support emails from users struggling to use the generated HTML to send it as email with the Indy components (TIdMessage, TidSMPT).

Therefore, we decided not only to create a sample code snippet to show how this can be done, but also to create a non-visual component (available in the latest TMS Component Pack release) to reduce the code to generate such email message to the minimum possible, that is, to one line of code:

    emailio.GenerateEmail(idmessage);

But, back to full code first that shows how to use the Indy components to generate HTML emails with embedded images as this can be generally applied for cases also where no TAdvRichEditor is used.

Drop a TIdMessage component on the form. We create a multipart message, with a part for the plain text version of the email, a part for the HTML email header and a part for the HTML itself. Then we add attachments to the message where ContentDisposition is set to 'inline' and the ContentID is set to the ID used in the HTML image reference cid attribute. So, if we have in the HTML code an image reference like:



then the ContentID for the attachment containing the image will be :

ContentID := 'imageref1';

Now, let's put this together using a TAdvRichEditor, TAdvRichEditorHTMLIO, idMessage on the form. We set AdvRichEditorHTMLIO.RichEditor to the TAdvRichEditor instance we want to export. It is very important to set AdvRichEditor.HTMLImages to igID as this instructs the TAdvRichEditor to export images references as CID URI attributes. The export to HTML and image files from TAdvRichEditor becomes:

var
  i: integer;
begin
  AdvRichEditor1.HTMLImages := igID;
  // we save the output to a temporary HTML file
  AdvRichEditorHTMLIO1.Save('.
icheditor.html');

  for i := 0 to AdvRichEditor1.HTMLImageList.Count - 1 do
    begin
      // we prepare the images as temporary images files for use as attachments for the message
      AdvRichEditor1.HTMLImageList.Items[i].SaveToFile('.img'+i.ToString+'.png');
    end;
end;


As you can see, the images to be used in the export are available via the collection AdvRichEditor.HTMLImageList. From there, we can save the images to file to be used as attachments for the Indy idMessage. The code to construct the idMessage from here becomes:

  idMessage1.IsEncoded := True ;
  idMessage1.ContentType := 'multipart/alternative';
  idMessage1.ClearBody;

  with TIdText.Create(idMessage1.MessageParts, nil) do
  begin
    // here we include the text as plain text
    Body.Text := AdvRichEditor1.PlainText;
    ContentType := 'text/plain';
  end;

  with TIdText.Create(idMessage1.MessageParts, nil) do
  begin
    ContentType := 'multipart/related; type="text/html"';
  end;

  with TIdText.Create(idMessage1.MessageParts, nil) do
  begin
    // we load the content from the temporary HTML file
    Body.LoadFromFile('.
icheditor.html');
    ContentType := 'text/html';
    ParentPart := 1;
  end;

  // here we loop over images to add all as attachments 
  for i := 0 to FRichEditor.HTMLImageList.Count - 1 do
  begin
    with TIdAttachmentFile.Create(idMessage1.MessageParts,  + '.img' + i.ToString + '.png') do
    begin
      ContentID := 'image'+ i.ToString;
      ContentType := 'image/png';
      ContentDisposition := 'inline';
      ParentPart := 1;
    end;
  end;


When the idMessage message has been created, it is straightforward to send it via the idSMTP component, i.e., this is minimally:
  IdMessage1.From.Address := 'info@tmssoftware.com';
  IdMessage1.Recipients.Add.Address := 'bruno@tmssoftware.com';
  IdMessage1.Sender.Address := 'info@tmssoftware.com';

  idsmtp1.Host := 'smtp.mailserver.com';
  IdSMTP1.Connect;
  idsmtp1.Send(idMessage1);
  idsmtp1.Disconnect();

With this code now explained, let's introduce the class TAdvRichEditorEmailIO included in unit AdvRichEditorEMailIO.pas in the latest version 8.7.3.0 of TMS Component Pack. With this class, we can reduce the code to send a HTML email from TAdvRichEditor to:

  AdvRichEditorEMailIO.GenerateEmail(idmessage);
  idMessage.Subject := 'A HTML email from TAdvRichEditor';

  idSMTP1.Host := 'smtp.mailserver.com';
  IdSMTP1.Connect;
  idSMTP1.Send(idMessage);
  idSMTP1.Disconnect();


The resulting Delphi application looks like this: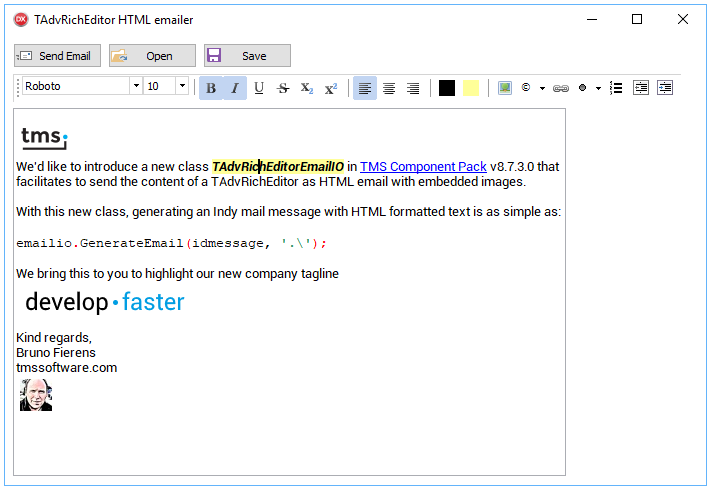 and when opening the email sent in MS Outlook, it looks like: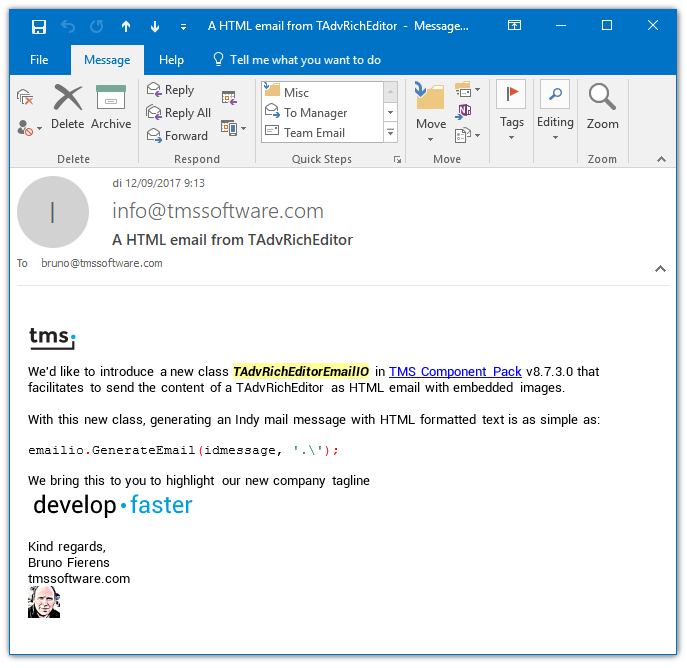 You can easily get started to build your own HTML formatted text email client. You can download the source code of the application here and you can compile and use this with the latest TMS Component Pack release. In the next updates of TMS FMX UI Pack that also includes the FireMonkey version of our rich editor component, we'll also include a FireMonkey version of the HTML email creator class and the same applies for the cross-framework version of the rich editor in the TMS FNC UI Pack.



Bruno Fierens




Bookmarks:




Bookmarks:
Wednesday, January 18, 2017
We have given up thinking that the TMS Component Pack will ever be complete. It is simple: It will never be complete! On a daily basis, we're in conversation with developers around the planet with interesting, useful and cool new ideas. Between waking up and going to sleep, we ponder all the time how to improve components, how to make developers write less code and do more, to design new controls for bringing functionalities that don't exist out of the box in Delphi & C++Builder. And yes, some nights while sleeping, we also dream about new cool stuff to do.
As we've now just released and reached a new milestone with TMS Component Pack v8.5, it's good to take a moment and bring to the attention all the new goodies that are packed in the new release, so, sit back, hold tight, here we go with the list:

New: TDBAdvSearchList
DB-aware version of the TAdvSearchList component
The TDBAdvSearchList is a DB-aware of TAdvSearchList. This means that the data in the list in the different columns can be automatically filled from a connected dataset via a datasource. Set TDBAdvSearchList.DataSource and DBAdvSearchList.Columns[x].DataField to specify binding of values in the columns of the list. When the DB field bound to a column is of the type TBlobFiled, the list control will try load the blob data as a picture.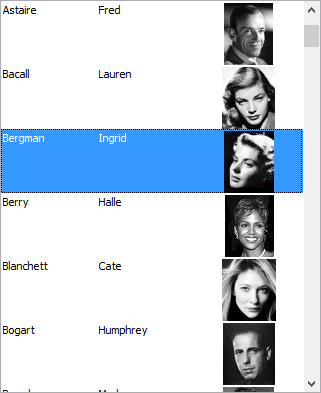 New: TDBAdvSearchEdit
DB-aware version of the TAdvSearchEdit component
The TDBAdvSearchEdit is DB-aware version of the TAdvSearchEdit with respect to the value as well as with respect to the list of values. Set TDBAdvSearchEdit.DataSource and TDBAdvSearchEdit.DataField to define the DB-awareness of the value and use TDBAdvSearchEdit.ListSource in combination with TDBAdvSearchEdit.Columns[x].DataField to specify binding of values in the columns of the list.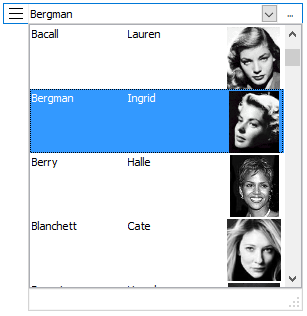 New: TDBAdvResponsiveList
DB-aware version of the TAdvResponsiveList component
The TDBAdvResponsiveList is a DB-aware version of the TAdvResponsiveList. Header, content and footer of responsive list items can be loaded automatically from a dataset connected via a datasource. Set the datasource via TDBAdvResponsiveList.DataSource. The binding of values to items is done via item templates. The template placeholders are defined as (#FIELDNAME) and are dynamically rendered when the dataset is activated. Memo fields can be used as well as picture blob fields. For picture blob fields, specify the template value to render as picture as:

<IMG src="(#BLOBFIELDNAME)">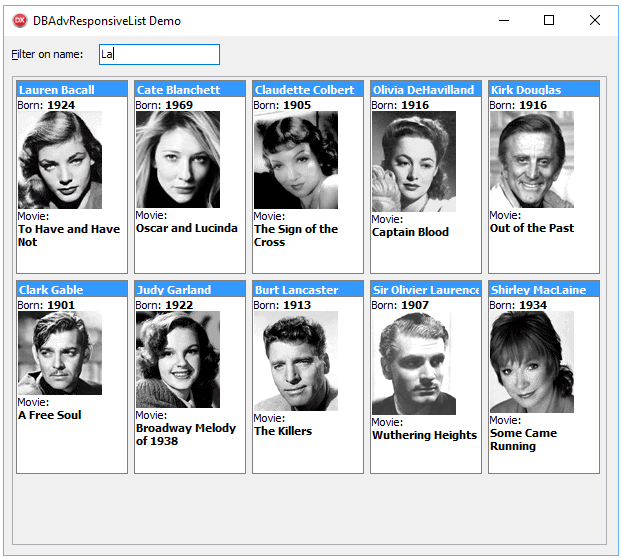 New: TAdvPDFLib
Standalone PDF library to generate PDF files easily on-the-fly.
Library that features PDF file generation with text, formatted text, rectangles, lines, polygons, images, ... header, footer access and custom drawing.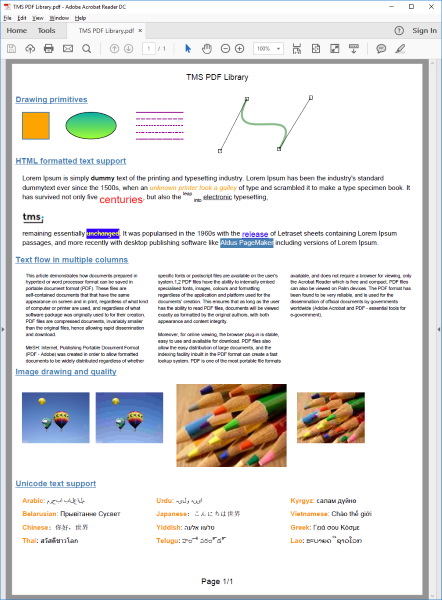 There is a new developers guide specifically covering the new PDF generation library.
This is also the library that is used under the hood to do out of the box PDF generation from our grids, richeditor, planner, memo!

New: TAdvPDFImageBook
Class that can on-the-fly generate PDF files from a list of images

TAdvResponsiveList
- New: HeaderTemplate capability added
Now also for the item header, a template can be specified. The template placeholders are just like for the content specified as (#VALUENAME). The template is rendered by using the TResponsiveListItem.Values['VALUENAME'] value and have specifiers like (#VALUENAME) replaced by these values.
- New: FooterTemplate capability added
Same as the header template but for the optional footer of the item
- New: Appearance.ItemContentMargin added
New property to specify the margin from left/right and top/bottom of the content with respect to the outline of the item.
- New: Filter capability
Items in the TAdvResponsiveList can now be easily filtered. The filter condition is set via TAdvResponsiveList.FilterCondition. Following properties are available:
FilterCondition.CaseSensitive: Boolean : when true, a case-sensitive match is performed

FilterCondition.FilterData: TResponsiveListItemFilterDataSet : defines on what data to filter : the header, the content or the footer.

TResponsiveListItemFilterData = (fdContent, fdHeader, fdFooter);
TResponsiveListItemFilterDataSet = set of TResponsiveListItemFilterData;

FilterCondition.FilterType: TResponsiveListItemFilterType : defines what match method to use:

TResponsiveListItemFilterType = (mText, mEntireWord, mStartWord, mEndWord);

mText: match of any part of the text
mEntireWord: match of text respecting word boundaries
mStartWord: match must be at start of a word
mEndWord: match must be at end of a word
FilterCondition.Text : string : holds the text to perform a match against
The filter operation is started by setting the filter condition and then call:

TAdvResponsiveList.UpdateFilter;

The filter operation is cancelled by calling:


TAdvResponsiveList.ClearFilter;

In addition to the filter condition, an event OnItemFilter() is also triggered for each item's filter match check and as such, via this event also custom filtering can be implemented. When this event is triggered, set the var parameter Retain to TRUE if the item needs to remain in the list after filtering.


TAdvDirectoryTreeView
- New: SortOrder: TAdvDirectoryTreeViewSortOrder to set sorting order to files first, folders first
TAdvDirectoryTreeViewSortOrder = (tvsoNone, tvsoFilesFirst, tvsoDirectoriesFirst);
Defines whether to display first files in the treeview, first directories or use the default order of returned files and directories by the shell.
- New: SystemContextMenu: Boolean;
When this property is true, the property shell context menu will be shown on right-click of a file/folder in the treeview.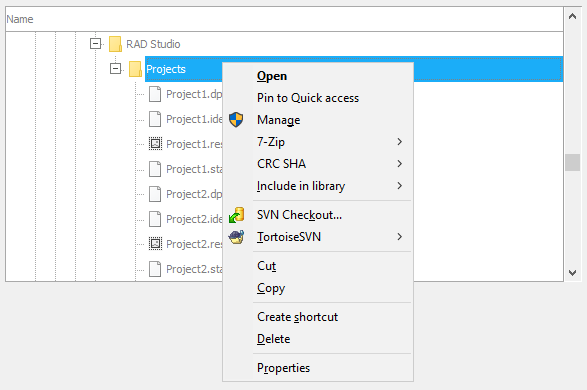 TAdvGauge
- New: ExtraNeedles: TNeedleItems
This is an extra collection to add as many needles as desired to the gauge. The collection consists of TNeedleItem objects via which the needle color, position and width can be set.

Example:


var
  it: TNeedleItem;
  I: Integer;
begin
  for I := 0 to 10 do
  begin
    it := AdvGauge1.ExtraNeedles.Add;
    it.Position := i * 10;
    if odd(i) then
      it.Color := clLime
    else
      it.Color := clAqua;
  end;
end;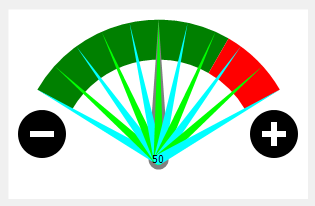 These are the bigger items that are new in TMS Component Pack v8.5, there are numerous smaller items and bug fixes that you can find in the full version history.
Enjoy the amazing array of functionality that is in the TMS Component Pack v8.5 now but moreover, don't hesitate to keep the conversation alive. Our team is eager to learn what you want in v8.6, we're impatiently waiting to hear your thoughts where we can improve components, what new functionality to add and what cool new components can make your job as developer of great Windows applications with Delphi or C++Builder even more enjoyable and exciting. Use your communication channel of preference and get in touch:










Bruno Fierens
Bookmarks:
This blog post has not received any comments yet. Add a comment.
Bookmarks:
Thursday, July 14, 2016
We're excited to present the newest edition of the TMS Component Pack v8.3, our pack of over 400 VCL UI controls to make powerful, feature-rich Windows applications with Delphi & C++Builder.

The TMS Component Pack first version dates back from 1998 when our customers started asking for a bundle of our grid component and growing number of additional VCL UI controls developed by then.

TMS Component Pack is as such 18 years in the making and it's a relentless job to keep fine-tuning existing controls to changing needs, changing UI requirements, new UI paradigms & themes, new feature requests and add create brand new controls. Both surprising and exciting is that during all these 18 years, almost on a weekly basis, new ideas come in from you and from our team for component features and new components. A lot of our customers using TMS Component Pack UI controls are as passionate as our team about getting exactly the right look & feel, behavior and capabilities from the controls.

With this new version v8.3 we have added the usual list of new features, improvements and fixes. You can always consult this list here. One especially bigger extension was drag & drop support, sorting & filtering in our supercharged multicolumn treeview control. But in this blog, I wanted to draw your attention to new controls added in this release.

First of all, there is the new TAdvSearchList / TAdvSearchEdit.


The design of this component is inspired by new paradigms in search controls featured mostly on websites. Websites like Amazon, AliExpress, Google, Facebook, Booking.com, Trivago, ... all help the user in search by filtered suggestion lists as you type. TAdvSearchList is the basis for such list and offers a multicolumn list with optional categorized items, pictures, text and description with items, a place to show a number of search results and various criteria to find a match from first character, anywhere in a word, in text only or text and description etc...

Where the list control can be easily hooked up to a separat edit control and perform its search & filtering, the TAdvSearchEdit has the list embedded in a dropdown and it features additional optional buttons for directly filtering per categories when categories are used. It can as such be configured as a simple list to more complex and attractive looking lookup lists like this example: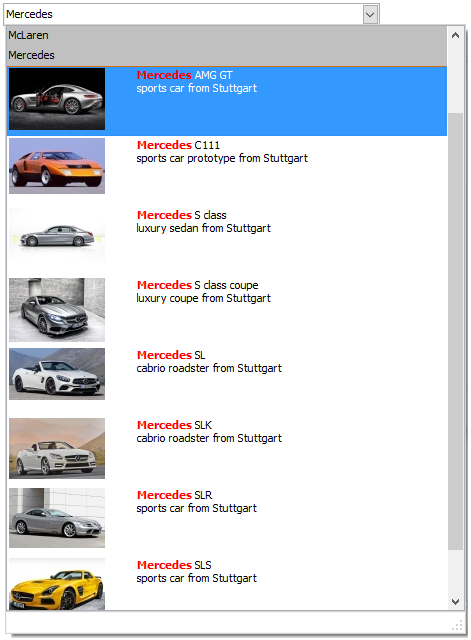 Second new control added as is TAdvResponsiveList (preview).

The TAdvResponsiveList is a VCL UI control inspired by responsive design techniques and bringing this paradigm to Windows controls.As is the case with browsers, where we want to offer the best experience regardless of the browser client area size, Windows applications can also benefit from adapting the control's look & feel and behavior to the control's size to ensure the experience with your application is optimal regardless of the size of the screen of the user or regardless of a user running your application in a small window just in a corner of his desktop.





In a nutshell, TAdvResponsiveList offers a variable number of conditions that can be set for rendering its content depending on the size of the control. This can range from the number of columns depending on the width, the number or rows depending on the height, the absolute or relative size of cells when the control is resizing etc... As each cell offers rendering of HTML formatted text and this HTML formatted text can be the result of a template and in the conditions, variable templates can be set depending on the condition, i.e. size of the control. This way, more or less detail can be shown in the control item depending on its size.
But the sheer flexibility of this control becomes apparent when TAdvResponsiveList instances can be used as a child control in a TAdvResponsiveList and both parent and child can have their set of conditions. Or when you can create your own control descending from TAdvResponsiveList that can have fully custom drawn items.
A first developers guide to TAdvResponsiveList is available now. With TMS Component Pack 8.3, you can explore and start using the control from today in your applications. It is for now still marked as being in preview as this is all new to VCL application developers and we're eager to learn about your thoughts, comments, feedback, ideas & suggestions for next iterations of TAdvResponsiveList.



Bruno Fierens




Bookmarks:







Previous | Next | Index