Bookmarks:
Sunday, February 14, 2016
In March, 2014, Thomas Milo Sorensen bought a TMS Business Subscription license. He was using Delphi XE5, the latest version available, and got the six products included in the subscription: TMS Aurelius, TMS Scripter, TMS Data Modeler, TMS Diagram Studio, TMS Workflow Studio and TMS Query Studio.

Later in the same month of March, 2014, TMS Sparkle, a framework to create and connect to HTTP servers, was released. Delphi XE6 was also released, and all TMS Business products were updated to support it. Those new versions and the new product were available for Thomas to download and install.

In April, 2014, a new product released, TMS RemoteDB, would allow existing client/server applications to be modified, with minimum effort, to access the database in the cloud, using simple HTTP connections, without requiring any database client, running from any platform. Existing Aurelius applications, could access remote databases with no modification at all.

In August, 2014, another product: TMS XData, which users could use to create a REST/JSON server that was strongly integrated with Aurelius. Sending, receiving and querying entities through REST was possible with a few lines of code

In September, 2014, Embarcadero released Delphi XE7, and all products got new releases that supported the new version.

Delphi XE8 and Delphi 10 Seattle were both released in 2015 and supported by the products. Several important updates were made to all products. TMS Scripter, which only worked on Win32, got support for all platforms Delphi targets, including Android, iOS and Mac OS X. TMS workflow got a significant revamp, with features like new SQL and mail blocks, variable editors, script transitions, among others. TMS Aurelius included several features voted by users, like concurrency control, object refresh and multi-model design. Even the new released products like XData and Sparkle got significant improvements.

In total, there were 71 (seventy one) product releases since he bought his license. 119 (one hundred and nineteen) new features added, without counting bug fixes and other minor improvements.

In that period, all support e-mails sent were answered. Many of them within hours. Most of them in 1-3 days. Even on weekends, holidays and vacation periods. The majority of questions in the TMS web forums were answered in the same timeframe. No major bugs reported were left unfixed.

And now, in February, 2016, TMS Echo will be released. The new replication system that will allow Aurelius applications to work offline and distributed by sending and receiving data from local to remote databases with minimal configuration. And, as you might guess, Thomas will be able to download, install and use this first TMS Echo version, for free. It's the 10th product available in TMS Business Subscription, and it was "only" six two years ago.

This is a fictional story based on real events. Thomas Milo Sorensen is not the real name of the customer. That's the fictional part.



Wagner R. Landgraf




Bookmarks:




Bookmarks:
Friday, February 27, 2015
To our big surprise, we found out yesterday a customer gave his feedback in the Embarcadero thirdpartytools forum (nntp://embarcadero.public.thirdpartytools.general) when asked for experiences with our ORM and related products;
The saying is, "a picture is worth a thousand words", but in this case, I would rather say "thousand positive words from a customer are priceless". It speaks for itself that our team was delighted to find out about this posting and it's an incredible motivation and boost to continue the development of our components.

The original post is here in its entirety and unedited:

Bernd

I can tell you about my experience with Aurelius and other TMS products.

One year ago I started a new project for a ERP and needed to have it in a 
more modernized way. Pretty much the way you intend to do.

I had some goals:

- using modern Delphi language features. I had no need to be compatible with 
anything from previous versions.

- capable of going crossplatform (so it is FIREMONKEY): in my case i have 
an entire ERP running on android :) very nice this. This is important since 
we are now in a multi OS era. There is no guarantee on wich platform will 
remain in 10 years.

- possibility of isolate modules, or even replace them in case of the vendor/open 
source gets out of the market (or just not get more updates)

- something I could understand withou need to be a phD on the area.

I choose the TMS products because they met this parameters for me.

This is my current result:
AURELIUS

I have Aurelius as my ORM layer. I have an application based on MVP, so my 
Model part understands Aurelius entities. That are plain simple classes. 
I have created my base class with all funcionality needed and Aurelius does 
the rest.

It is fast, and it is bugs free. I have it working on real conditions for 
1 year now and did not get any problem at all. 

The Idea is simple, the code is modern, and it relies on the new delphi language 
features.

It is compatible with mobile and then you can have all the functionality 
on Android or whatever you need. Using most of the important databases, including 
SQLite

I am using frames to create the view part of my MVP. I wire everything with 
LiveBInding and Aurelius provides to you a TAureliusDataSet, a fantastic 
TDataSet descendant that publish by several ways the entities you get from 
the ORM.

Right now it is very handy to me, since I have my data prepared on a parallel 
thread and when done it is set to the TAureliusDataSet. The result is a fluid 
application.

You can Edit one entity, a TLIST<> or a Cursor to your database. You can 
access all the properties of your Entity as fields on the Dataset. It is 
very handy to deal with LiveBindings. 

See, since it is Firemonkey this is the only way if not manual). But I can 
tell you, after getting some experience it is reliable and fast enought for 
work based on XE7 

REMOTEDB

it is the product that permit you connect remotely, you have a server based 
on the http.sys that is the core windows http service and you "write" a server 
based on the documentation. I could add some flavors of my interest of the 
comunication between client and server. (there is another layer called Sparkle 
that is the real http transport here, but just to be simple)

The good thing is that you isolate the native database drivers and you can 
have either mobile using it to connect to your database

XDATA

I am about to move my application to use it. In my case I am waiting for 
a new feature where I would be capable to use Aurelius over XData. XData 
is a OData standard way to share your data. You create your own server following 
the examples and you can use Aurelius in the server side to create your business 
module.

With eh upcoming feature you will be also possible to use Aurelius with the 
Xdata result. Then you can hide business logic on the server side and publish 
only what is relevant.

FLEXCEL

This is the way to go for Reporting. It is not only reporting, but for me 
is a fantastic tool.

It has a core based on excel spreadsheet, you can load, create, change, save 
them, in ANY Platform.

But there is a way to use TEMPLATES. So in my ERP i have created XLS templates 
that are embeded on the exe as resources (25k), then I load it and pass the 
Aurelius results from queries based on Linq. The result is commonly a TList 
or can be anything else. But the Entity objects can be directly accessed 
from the Excel Template!

And the good thing is that it works on any platform! it is very fast. Much 
better than FastReports. Easier to work. You can do a lot more, and you can 
even let your customer create Excel templates (wich customer you have that 
does not know how to use them?)
My ERP is already in use on a big chain pilot project. No trouble at all.

I do not work for TMS, but their support was so help ful for me in many cases 
that I have to give you this information.

I am extremelly satisfied. The price is not high for the product benefits, 
and the result is professional.

Any other specific question please let me know...

Eduardo Elias


Well, what more can I say than a big thanks to Eduardo Elias and many other customers who help shape our products every day, 7 by 7, year in, year out and who steer our developments!



Bruno Fierens




Bookmarks:




Bookmarks:
Wednesday, November 26, 2014
In the last week we had very busy days. There were two Delphi events happening in Belgium: TMS Business Day, on Wednesday 19th, in Kortrijk, and BE-Delphi, on Thursday 20th, in Antwerp.

On both days we had Wagner Landgraf, the product manager of TMS Business Subscription product line - who flew from Brazil especially for the events - doing presentations about products included in the TMS Business subscription, like our ORM TMS Aurelius, multi-tier TMS XData and TMS RemoteDB, TMS Data Modeler among others. At BE-Delphi, TMS has also done a strong presence with many team members at the TMS booth and a session on multi-tier by Wagner Landgraf.

The most important result of the week was the great feedback we got from the attendees and existing customers. We had time to discuss existing features, future plans for the products, hear suggestions, and most important of all, we have received mostly positive comments about presentations and the products. So thank you all that participated with us! We'll be planning more events on TMS tools in 2015. Let us know where you'd like to meet us and what topics you want to be covered.



TMS Team at BE-Delphi 2014



BE-Delphi 2014 presentation



TMS Business Day 2014





Wagner R. Landgraf




Bookmarks:




Bookmarks:
Thursday, September 25, 2014
TMS software organizes on Wednesday November 19th a hands-on training day on our TMS Business Subscription line of tools in Kortrijk, Belgium.
All day, sessions will be spent on our ORM, data modeling and remoting tools TMS Aurelius, TMS Data Modeler, TMS RemoteDB, TMS XData, ... with sufficient time for your questions and room for interaction to help you getting the maximum out of these TMS tools. The sessions will be given by Wagner Landgraf, the product Manager of TMS Business Subscription. Bring your laptop if you want to follow the samples live or if you want our expert to have a look at your implementations



Tentative session program
09h00-09h30: Registration & coffee
09h30-10h30: TMS Aurelius
10h30-11h00: Q&A
11h00-11h30: Coffee break
11h30-12h00: TMS Data Modeler & TMS Aurelius
12h00-12h30: Q&A
12h30-13h30: Lunch
13h30-14h30: TMS XData
14h30-15h00: Q&A
15h00-15h30: Coffee break
15h30-16h15: TMS RemoteDB & additional tools
16h15-17h00: Discussion, architecture approaches, Q&A
Registrations until October 31st
The cost of the hands-on TMS Business Subscription training day is 75EUR for TMS Business Subscription users and 125EUR for non TMS Business Subscription users. This includes a full day access to the sessions and coffee/lunch during this day. The extra 50EUR for non TMS Business Subscription users will be deductible from any TMS Business Subscription purchase. Don't delay your registration as the number of seats is limited to 10 persons for a maximum interactivity!

Signup here via the online registration form

Location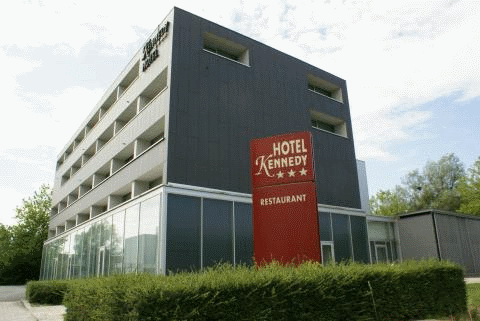 Kennedy Hotel, Pres. Kennedypark 1, B-8500 Kortrijk
Free parking
Nearby highway (E17) exit
Facilities for hotel rooms at the event are available for international attendees
Bruno Fierens
Bookmarks:



Previous | Next | Index