TMS Day Meerbusch Nov 23, 2017
We are pleased to announce that TMS software organizes a new training day on Thursday November 23rd in Meerbusch, NRW, Germany.
Sessions will be spent on Google Maps integration, TMS VCL & FNC components brought by ir. Bruno Fierens, TMS CTO & Embarcadero MVP, Dr. Holger Flick, TMS Evangelist & Embarcadero MVP and Roman Kassebaum, Embarcadero MVP.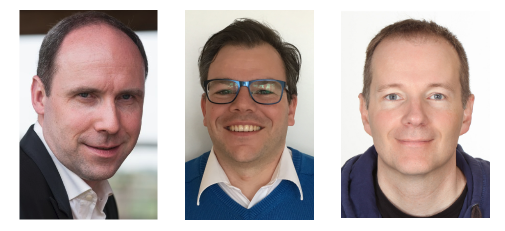 There will also be sufficient session time to handle your specific questions on TMS components. Sessions will be in German.
In tentative program
General info
09h00 – 09h30 : Intro + latest update & status on Delphi & Embarcadero by MVP Holger Flick
VCL focus
09h30 – 10h30 : TAdvTreeView VCL control in depth
10h30 – 11h00 : Coffee break + time for personal questions
11h00 – 12h00 : TAdvStringGrid VCL control in depth
12h00 – 13h00 : Hot meal
Cross-platform focus
13h00 – 14h00 : FNC UI Pack controls concepts, architecture, features
14h00 – 14h30 : MQTT cross platform m2m communications
14h30 – 15h00 : Coffee break + time for personal questions
Geographic functions focus
15h00 – 16h00 : Google Maps integration in cross platform apps
General info
16h00 – 16h45 : What is cooking in the TMS Labs
16h45 – 17h00 : Q&A + wrap-up
Location
Gut Dyckhof, Am Dyckhof 3, 40667 Meerbusch-Büderich - NRW, Germany (between Düsseldorf and Köln)
Facilities for hotel rooms at the event are available for international attendees
Very close to exit Meerbusch of the A52 highway
Free parking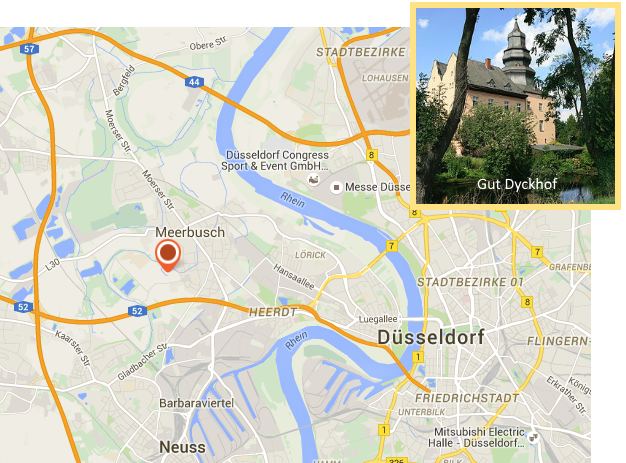 Price
This includes a full day access to the sessions and coffee/drinks during this day. A hot meal is served for lunch. Also, a 20% discount will be offered for NEW licenses for all attendees!
The number of seats is limited to 30 persons.
Fully booked
×