Free extra components for TMS WEB Core for VSC

The set of free components offered for TMS WEB Core can now also be directly used from TMS WEB Core for Visual Studio Code via new package files included in the component distribution.

This includes a component to open .XLSX files, generate vCalendar files, handle ZIP file, generate a QR code or to use WebRTC libraries OpenTok or Jitsi. In addition, it includes a package to install the jQWidgets Smart HTML elements component set or the Vaadin mobile UI component set and use it from TMS WEB Core for Visual Studio Code.
New WX Pack component: The OCR helper!

Introduced in version 1.1.0.0 of WX pack is the new OCR Helper component, which simplifies the use of the OCR component even further. Creating & loading templates, selecting parts of an image and even getting visual feedback after the OCR process are possible with this component.

Learn everything you need to know to get started watching the video below.

TMS FNC WX Pack OCR Helper component
More no-code in latest WX Pack!

Thanks to the use of components on a visual form designer, Delphi was a pioneer in no-code long before the term started to be used. As our primary job is to develop components, the way our components are architected is instrumental in getting as close to no-code as possible. Many times it is rather low-code than no-code, but now and then, we can assemble the components in such way that a functional application can be created without writing a line of code.

Today we have a look at the newest TMS FNC WX Pack release with the new TTMSFNCWXPDFThumbnailList and TTMSFNCWXPDFToolbar that facilitate to create a functional PDF viewer app for 4 frameworks and a myriad of different operating systems without writing a single line of code.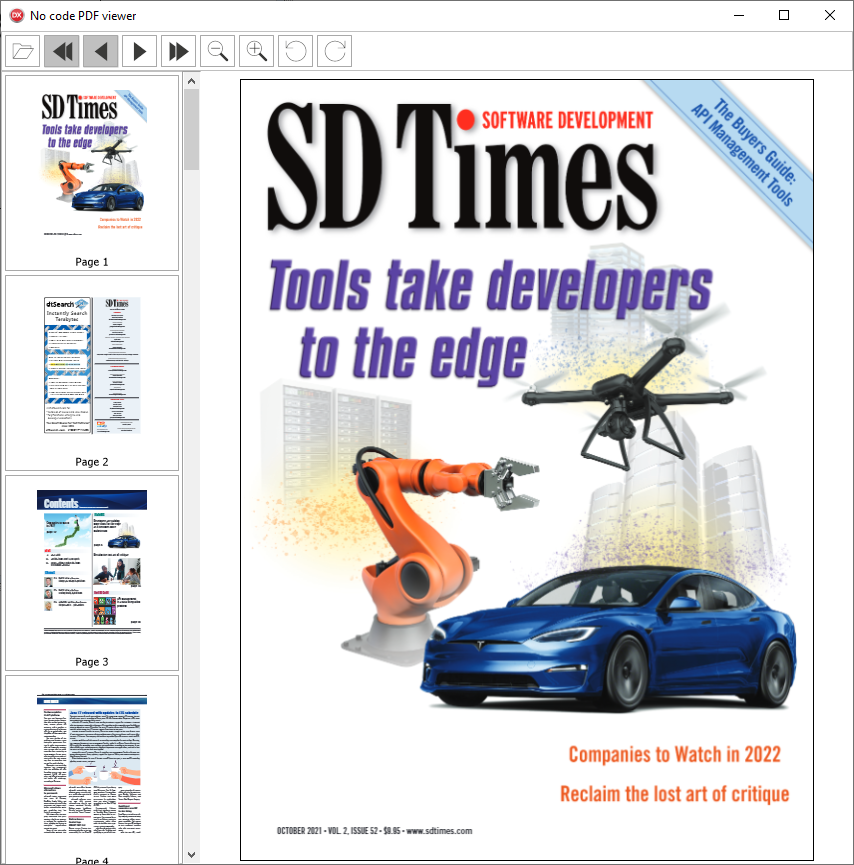 TMS videos
New videos available