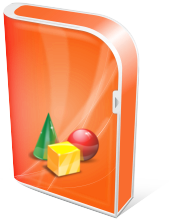 TAdvStringGrid
The high productivity & feature-packed grid control
Tips and Frequently Asked Questions
I am having problems with the sorting order of special characters in other languages
Please specify the ssAnsiAlphaCase sort type with following event handler:
procedure TForm18.AdvStringGrid1GetFormat(Sender: TObject; ACol: Integer;var AStyle: TSortStyle; var aPrefix, aSuffix: string); 
begin
  AStyle := ssAnsiAlphaCase;
end;
The OnGetFormat event is used to instruct the grid which compare method it should use during the sorts for each column in the grid. By default, the grid is using an automatic format guess. Although this auto format guess can be convenient, for sorting large and complex amounts of data it is not recommended. When mixed numeric and alphabetic data is available in a column, this auto format guess is easily confused and the extra checks for guessing the format take extra time. With the OnGetFormat event, the compare methods to use can be specified for each column.
This is also explained at page 19 of the
TAdvStringGrid Developers Guide
.
Nancy Lescouhier (Oct 26, 2011)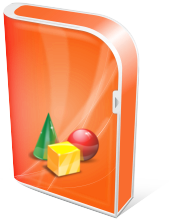 Buy online
TAdvStringGrid
for Delphi 7, 2006, 2007, 2009, 2010, XE, XE2, XE3, XE4, XE5, C++Builder 2006, 2007, 2009, 2010, XE, XE2, XE3, XE4, XE5 (Prof/Enterprise/Architect)

View licensing FAQ
License for commercial use: Single developer license, Small team license, Site license
Includes full source code
Free updates for a full version cycle (from v7.2 to v8.1)
Free priority support through email, newsgroup and forum

Single developer license
for 1 developer
€ 95


Small team license
for 2 developers
€ 150

Site license
for unlimited
developers
in the company
€ 375

This product is also available in the following bundle(s):