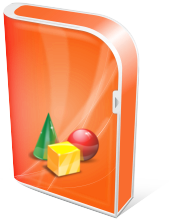 TAdvStringGrid
The high productivity & feature-packed grid control
Tips and Frequently Asked Questions
Printing only selected rows in disjunct row select mode
The disjunct row select mode is flexible to let the user select several non contiguous rows in a grid. When you want to print only the selected rows, the Print functions do not provide a possibility these rows. Thanks to the grid's row hiding capabilities this can be easily done by temporarily hide the non-selected rows, print the grid and then unhide these rows again. The code to hide only the not selected rows is :

var
  i,j: Integer;
begin
  i := 1;
  with AdvStringGrid do
  begin
    j := RowCount;
    while (i < j) do
    if not RowSelect[DisplRowIndex(i)] then
      HideRow(i);
    Inc(i);
  end;
end;

To unhide the rows again after the print, the method UnHideRowsAll can be called.
Bruno Fierens (Jan 27, 2009)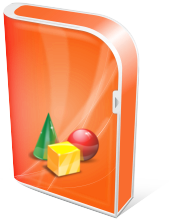 Buy online
TAdvStringGrid
for Delphi 7, 2006, 2007, 2009, 2010, XE, XE2, XE3, XE4, XE5, C++Builder 2006, 2007, 2009, 2010, XE, XE2, XE3, XE4, XE5 (Prof/Enterprise/Architect)

View licensing FAQ
License for commercial use: Single developer license, Small team license, Site license
Includes full source code
Free updates for a full version cycle (from v7.2 to v8.1)
Free priority support through email, newsgroup and forum

Single developer license
for 1 developer
€ 95


Small team license
for 2 developers
€ 150

Site license
for unlimited
developers
in the company
€ 375

This product is also available in the following bundle(s):