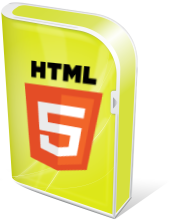 TMS IntraWeb HTML5 Controls Pack
Unleash the power of HTML5 in your IntraWeb web applications.
Trial version requires VCL for the Web (IntraWeb) version 12.0.0 or Delphi 2010/XE/XE2/XE3/XE4/XE5/XE6 with default IntraWeb version.
Delphi XE6 & C++Builder XE6 support is currently only available for IntraWeb 14.0.0, in trial and registered version of TMS IntraWeb HTML5 Controls.
TTIWHTML5Chart, TTIWHTML5Gauge, TTIWHTML5PieChart and TTIWHTML5LocalStorage
.
Version History
v2.2.0.0
New : Support for Delphi XE6 & C++Builder XE6
v2.1.1.0
New : Support for Internet Explorer 10 & 11
v2.1.0.0
New : RAD Studio XE5 support
v2.0.0.1
Fixed : IWHTMLGauge: OnAsyncClick event renamed to OnAsyncGaugeClick event
v2.0.0.0
New : Support for IntraWeb 14.0.x
New : Support for IntraWeb 12.2.x
New : Support for Delphi XE4 & C++Builder XE4
v1.9.1.0
New : RAD Studio XE3 support
New : IntraWeb 14 support
v1.9.0.0
New : XY chart type
New : Spacing.Horizontal & Spacing.Vertical properties. Enables setting the spacing between the chart and control border
v1.8.0.1
Fixed : Compatibility issue for Delphi 2010 and Delphi XE with IntraWeb 12.1
v1.8.0.0
New : Support for IntraWeb 12.1
v1.7.0.0
New : IWHTML5LocalStorage control
Fixed : IWHTML5Chart: Issue with scroll position of the browser window
Fixed : IWHTML5Chart: Issue with assigning an empty string value to YAxis.Caption
v1.6.0.0
New : IWHTML5PieChart control
New : HTML5Warning property: Message displayed for browsers without HTML5 support
v1.5.0.0
New : IWHTML5Gauge control
Fixed : IWHTML5Chart: Issue when asynchronously updating multiple IWHTML5Chart controls at once
v1.0.0.0
Initial release

Buy online

TMS IntraWeb HTML5 Controls Pack
for Delphi 2009, 2010, XE, XE2, XE3, XE4, XE5, XE6, C++Builder 2009, 2010, XE, XE2, XE3, XE4, XE5, XE6 (Prof/Enterprise/Architect)


View licensing FAQ

License for commercial use: Single developer license, Site license
Includes full source code
Free updates for a full version cycle (from v2.2 to v3.1)
Free priority support through email and forum

Single developer license
for 1 developer

€ 95

Site license
for unlimited
developers
in the company

€ 375

This product is also available in the following bundle(s):