VCL
TMS W7 Controls Pack
Set of components for developing modern looking and highly attractive applications in Windows7 style.
---
Feature overview
TW7ToolBar
Toolbar that you can see in the top part of the Windows Explorer window.
TW7ToolButton
Button located on TW7ToolBar. This button can be placed on any other object. You can also add icons to it and use it for displaying a dropdown menu.

TW7InformationBar
Panel containing any kind of information. For instance, in Windows Explorer, this panel is located in the lower part of the window and displays brief information about the selected file and its icon.

TW7PageSelector
These objects can be used as switches between different pages of your program. They can substantially facilitate navigation between different areas of the application.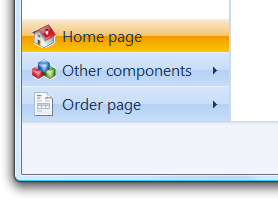 TW7ProgressBar
ProgressBar used for displaying the free disk space in Windows Explorer.

TW7ActiveLabel
This object works best if used as a hyperlink or an internal link.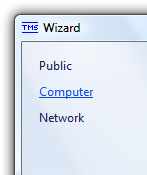 TW7ListViewItem
An empty ListView Item that can be used as a container for other components and can be placed on any object.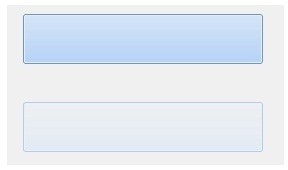 TW7TaskItem
Based on TW7ListViewItem, this component should be used for selecting a task that the user must complete. You can assign icons of various sizes to this component, as well as specify the name of the task and its short description.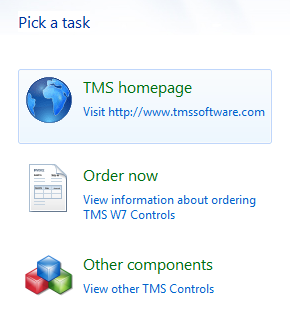 TW7NavigationButton
Button used for back/forward navigation. It is used in Windows Explorer and is located at the very top next to the path field.
TW7NavigationFrame
Graphic object for framing TW7NavigationButton.
TW7LeftPanel
Panel usually located in the left and containing links to additional actions.
TW7CaptionPanel
Panel that usually contains a title and is located at the top.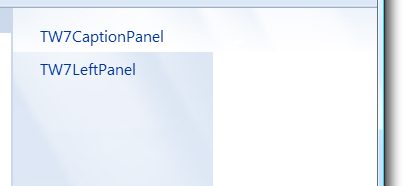 TW7Panel
Panel that has a number of styles, including the style of the digits display window in Windows calculator and iPhone style.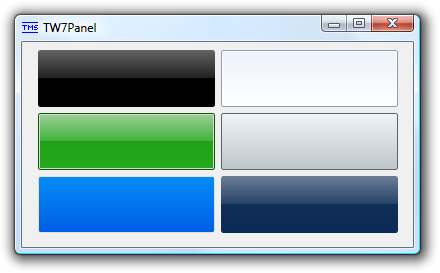 TW7Image
TW7Image is identical to TImage, but contains a number of useful properties. For instance, it's capable of fitting images to the size of the component, has opacity and zoom settings, ...

TW7SpeedButton
Button used, for example, in the Windows 7 calculator. It has several style options that are used in Windows. The button can also have icons and can be used for displaying a dropdown menu.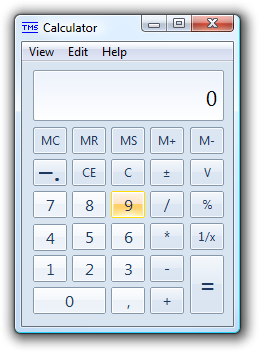 Help
What our customers say
Thank you for this superb tool collection!
Thanks for the effort to create the VCL grid goodies ! These chunks of outcome-oriented teaching-material are very useful. It's unbelievable how powerful the grid is when one knows how to unveil it's countless options...
I don''t know how I could have created and managed so many projects without the AdvStringGrid! And although there is already so much functionality in it I''m using my own derived version with automatic column widths, enhanced export to Excel (including text colors, backround colors, comments, merged cells and more), the possibility to fill in static data at design time and more. This often allows me to build a new tool in hours instead of days! Support is also great! Thanks.
Keep up the great work...Every new release of TMS Component Pack is like Xmas. Top quality components! :-)
I must say that the increasing number of features and sophistication of your VCL components is impressing. Your components also inspires to add new functionalities to our application.
❮
❯

---
Compatibility
Delphi 7, 2007, 2010, 2009, XE, XE2, XE3, XE4, XE5, XE6, XE7, XE8, 10 Seattle, 10.1 Berlin, 10.2 Tokyo, 10.3 Rio, 10.4 Sydney, 11 Alexandria, C++Builder 2007, 2009, 2010, XE, XE2, XE3, XE4, XE5, XE6, XE7, XE8, 10 Seattle, 10.1 Berlin, 10.2 Tokyo, 10.3 Rio, 10.4 Sydney, 11 Alexandria (Professional/Enterprise/Architect)
---
Licensing
---
Included In
Bookmarks
×