A new update for our product TMS VCL UI Pack v10.8.6.0 has been released.

Improved : Changed paste behavior for TAdvEdit to allow to process multiline pasted text
Improved : Drastic performance improvement for filtering with FilterType = ftSuppress in TAdvStringGrid
Improved : Extended range of supported HTML entities for mini HTML rendering
Improved : Ability to handle TWideMemoField blob fields added in TDBHTMLabel

+ various smaller improvements & fixes

Enjoy our Black Friday deals!
Get 15% discount on all your new licenses.
Use the following coupon code in your cart: TMS-BLACKFRIDAY-2022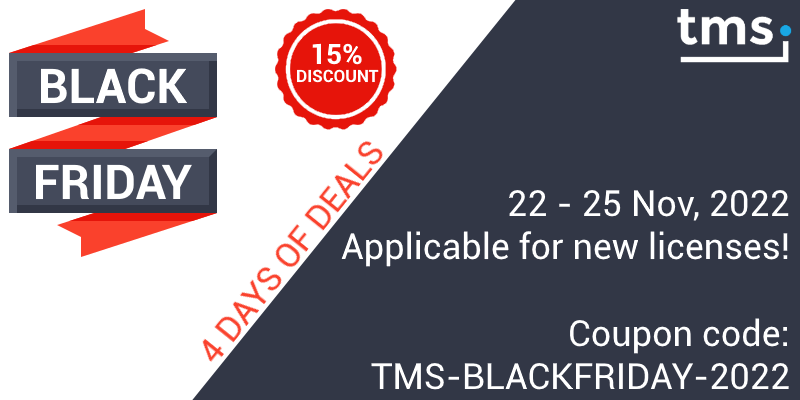 "Visual Responsive Design with Delphi"

Thursday, December 8, 2022| 4:00:00 PM UTC

Encounter the brand new technology for adding responsive design to Delphi apps in a visual way. Responsive design is the name for making your application GUI layout dependent on screen size and optimize it for use on different devices. Add in a WYSIWYG way responsive behaviours for VCL, cross-platform FireMonkey and TMS WEB Core web client apps. Hosted by Bruno Fierens showing you the new FNC and VCL components to manage this and even take this beyond just responsive design.