Extend TMS WEB Core with JS Libraries with Andrew: Tabulator Part 1: Introduction

So far, we've covered some hugely important and popular JavaScript libraries. In this blog we're going to introduce Tabulator, which accurately describes itself as "Easy to use, simple to code, fully featured, interactive JavaScript tables." Over the next handful of posts we'll go into far more detail about how to make the most of it in your TMS WEB Core projects.



Extend TMS WEB Core with JS Libraries with Andrew: Tabulator Part 2: Getting Data Into Tabulator

In this blog we're going to focus on just one aspect - getting data into Tabulator. The material in this post may also be of interest generally, no matter the grid control you're using, or even if you're just looking to get data into your TMS WEB Core application generally. We're going to dip our toe into SPARQL, used to query the data behind Wikipedia. We'll also show how to quickly set up an XData server as a proxy, both for SPARQL and other remote data sources.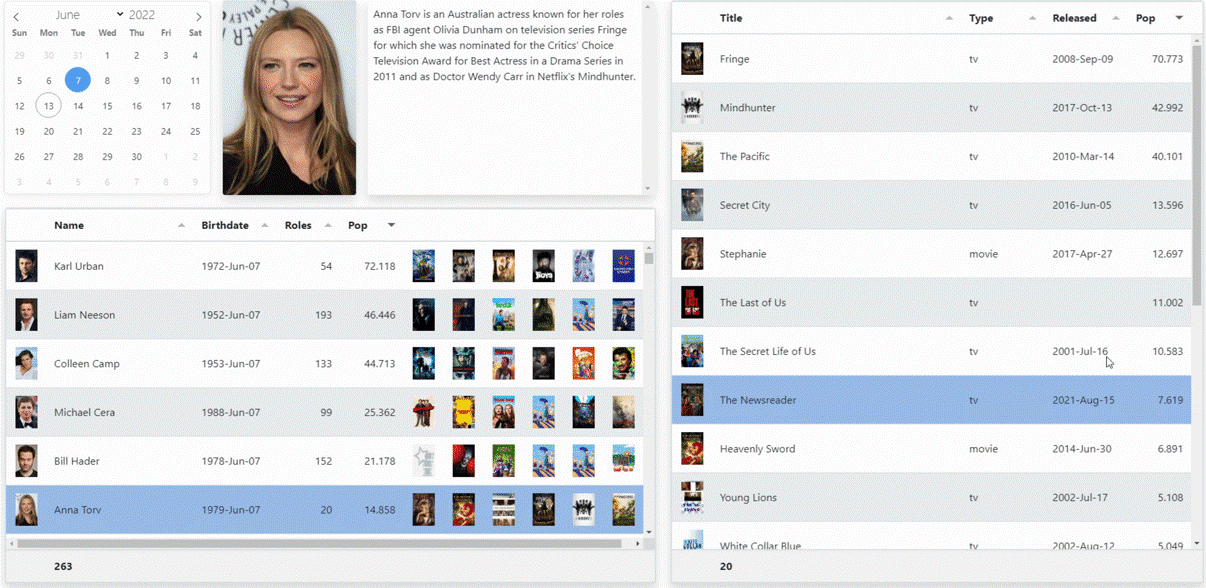 "Discover what is new in TMS WEB Core v2"

Thursday, June 30, 2022| 3:00:00 PM UTC

We give you an overview of all new features, new components and improvements that are in TMS WEB Core v2.0. Be the first to see what is new from the front row seat in this one hour webinar. And of course, you get the opportunity to ask all questions you might have in connection with this new release and discuss further future directions of TMS WEB Core.

Already a TMS user? And want to discover our other products?
Our team is ready to give you the best possible upgrade offer to TMS ALL-ACCESS, according to your purchase history.

Contact sales@tmssoftware.com for the best discount upgrade offer depending on your currently purchased products.