Powerful library for intuitive and flexible .docx document creation.

New release available for TMS FNC WX Pack!

New in v1.3:

TTMSFNCWXDocx

formatted text
tables
images
table of contents
headers
footers
bookmarks
links
page numbering
TMS WEB Core v1.9.7.0
Framework for creating modern web applications
A new update for our product TMS WEB Core has been released.

New in v1.9.7.0:

Editable dialog to add custom JavaScript libraries references
TWebResponsiveGrid.OnGetItemTemplate event added
Filtering capability added in TWebTableControl, TWebDBTableControl
FindCell,FindNext functions added in TWebTableControl
SelectCell() added in TWebTableControl
ScrollRowInView() added in TWebTableControl
MultiSelect option added to TWebResponsiveGrid
WordWrap property added in TWebStringGrid
geMemo editor type added in TWebStringGrid
Hyperlink button added in TWebRichEditToolbar
Hyperlinks clicable with Ctrl key in TWebRichEditToolbar
Support for custom images added in TWebDBNavigator
Miletus extensibility through libraries
Miletus use of USB UART on Raspberry Pi
Improved : Exposed OnClickCell in TWebDBGrid
TMS VCL UI Pack v10.7.2.0
Our bundle of over 600 VCL UI controls for modern, feature-rich Windows application development
A new update for our product TMS VCL UI Pack has been released.

New in v10.7.2.0:

New : EdidType etInt64 added in TAdvEdit and descending classes with property Int64Value: int64
New : Event OnCanDisjunctRowSelectDrag added in TAdvStringGrid
New : GDIPImageTextButtonItem added properties ButtonImageMargin
New : Slider.Indent property added to set more indent to allow longer tickmark text in TAdvTrackBar, TAdvRangeSlider
Improved : Automatic handling of date/time detection for sorting in TAdvStringGrid
Improved : Using subdomain with CertCheck = ccDisabled in TWebUpdate
Improved : Handling of checkboxes in high DPI in TAdvListView
Improved : Use of TabMargin on tabs with & without image in TAdvPageControl
+ various smaller improvements & fixes

TMS FNC Maps v2.4 adds support for a new geocoding and directions service in addition to the existing supported directions services from Azure, Bing, Google, Here, MapBox and OpenRouteService.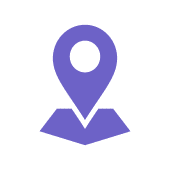 The GeoApify API service provides geocoding, reverse geocoding and directions. This service can be used in combination with all supported mapping services in TMS FNC Maps. Specifically in combination with the OpenLayers mapping service this is a worthwhile free alternative to comparable services.