TMS FNC Maps v1.5
Hold the full power of mapping in your hand! Cross-framework, cross-platform, cross-service mapping component library

New update is available for TMS FNC Maps.
4 new components are introduced in TMS FNC Maps v1.5:
TTMSFNCStaticMap
TTMSFNCMapsImage
TTMSFNCTollCost
TTMSFNCTimeZone
Apart from all the new components, some improvements are also included with this update. One of the noteworthy improvements is the possibility to retrieve the index of the waypoints in the optimized order for TTMSFNCDirections.
The following mapping services are supported: Azure, Google Maps, TomTom
TMS FNC UI Pack v3.4
Powerful, feature-rich UI controls for 4 frameworks and 5+ operating systems

There are a lot of great new features available in our FNC components.
2 new components were added to the TMS FNC UI Pack.
TTMSFNCPassLock


TTMSFNCControlPicker


Fully support for FMXLinux is available in the latest version of all of our FNC products.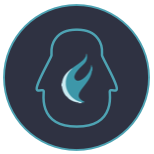 The components have been tested and deployed on a Linux environment (Ubuntu 20.04) after properly setting up FMXLinux and other dependencies required for various parts of FNC. Support for FMXLinux is limited to RAD Studio 10.4 Sydney and the path to the source files has to be manually configured in the library path (the automated installer currently does not pick up FMXLinux).
Follow the instructions in the blog below to add FMXLinux support to RAD Studio.