We have been working on this for quite some time now and this week we announced the beta support for FMXLinux in ALL FNC products. Below is a list of FNC products that have been tested in FMXLinux.
TMS FNC Core
TMS FNC Blox
TMS FNC UI Pack
TMS FNC Maps
TMS FNC Cloud Pack
TMS FNC Dashboard Pack
TMS FNC Chart

With FMXLinux, we add a new platform to the wide variety of already supported platforms in FNC.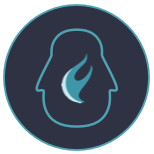 Support for FMXLinux is limited to RAD Studio 10.4 Sydney and the path to the source files has to be manually configured in the library path (the automated installer currently does not pick up FMXLinux).
New features in the Firestore ClientDataSet component

TWebFirestoreClientDataSet was introduced in TMS Web Core v1.3 to enable the developers to use Google Firestore as a cloud-hosted, NoSQL database for their web apps. By using this component, you can use a Google Firestore collection as a dataset and get a full CRUD functionality to update it. As you make changes to the dataset, the component updates the Firestore collection behind the scenes. What is more, since the component is a ClientDataSet, you can bind the component to various DB-aware TMS WEB Core UI controls via a TWebDataSource.

In the following (4 part) blog series you will explore the new features available in the TWebFirestoreClientDataSet component in TMS Web Core v1.7.
TMS videos
New videos available
Embarcadero Partner Collaboration

Partner Collaboration to Drive Innovation (Interview with TMS Software)

About a month ago we published a short blog post about the importance of our partner ecosystem and interviewed DevExpress. Our partners not only build much needed functional capabilities for RAD Studio developers, but also deliver exciting innovation. One partner that is particularly active on the innovation front is TMS Software. They not only provide valuable suites of components for both VCL and FMX, but also new capabilities, such as the recently released TMS WEB Core framework for Delphi-based web development, or the TMS FNC technology to offer visual & non-visual components from a single code-base that span VCL, FMX, LCL and WEB. Over the years, I have learned a lot from TMS Software's founder, Bruno Fierens, and I asked him to spend some time with me and give me perspectives on our ecosystem and the future.

Read the full interview.