Monday, May 16, 2011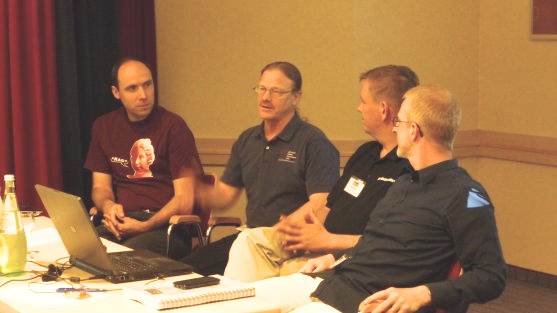 Last week, Delphi Developer Days 2011 was in Frankfurt, Germany. The Delphi Developer Days is synonym for 2 days of intense training on a wide range of subjects related to Delphi programming. Delphi veterans and the world's most well-known Delphi speakers
Cary Jensen
and
Marco Cantý
share their deep knowledge on topics such as datasnap, threading, COM, debugging, language features, source control etc... With the Delphi Developers Day comes a whopping 385 pages courseware book and that alone is worth participating! On top of that, Cary Jensen had copies of his brand new book
"Delphi in depth: ClientDataSets"
, around 300 pages on client datasets for sale at a special Delphi Developers Day price!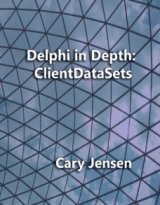 In Frankfurt, Matthias Eissing from
Embarcadero Germany
was also present and did the keynote speech. Some key words from the keynote: 64bit, cross platform, acquisitions, Android, ARM, Delphi everywhere ... that made heads spinning. TMS software was also invited and Bruno Fierens did a presentation on developing mobile web applications with Delphi and
IntraWeb
and
TMS IntraWeb iPhone Controls Pack
. Attendees could participate running the sample apps from their mobile phone.
To summarize, Delphi Developer Days in Frankfurt was a quality, information-packed intense 2 days Delphi training. The atmosphere was positive and upbeat on the future of Delphi. With all the key words Matthias mentioned in his keynote speach, I'm sure Cary Jensen & Marco Cantý will have A LOT to cover next year. We're already looking forward to it. Make sure you don't miss it!
Bruno Fierens

This blog post has received 2 comments.
Previous |
Next
|
Index