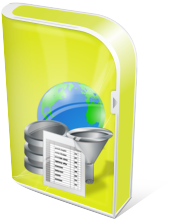 TMS IntraWeb Query Builder
Provide codeless powerful ad-hoc query capabilities in IntraWeb web applications
Trial version requires VCL for the Web (IntraWeb) version 12.0.0 or Delphi 2010/XE/XE2/XE3/XE4/XE5/XE6 with default IntraWeb version.
Delphi XE6 & C++Builder XE6 support is currently only available for IntraWeb 14.0.0, in trial and registered version of TMS IntraWeb Query Builder.
Feature overview
IntraWeb Query Builder provides an easy way to give users access to powerful queries without requiring any knowledge about SQL. Users can setup complex queries in an almost natural language way with IntraWeb Query Builder. Dropping the component TTIWQueryBuilder on the form and connect to the database opens the visual and full client side query power of IntraWeb Query Builder.
Feature details
Visual definition of query, in a natural language-like way
Allows definition of field selection, conditions and ordering
Fuly client side query-aware editor, minimizing server hits during query building
Field type sensitive inplace editors
Supports SQL syntax for Microsoft Access, Microsoft SQL Server, Oracle, MySQL, Nexus, Interbase, DBISAM, IBO, SQLDirect and Local BDE
Automatically set TDataset properties. Supports BDE, ADO, IBX, DBISAM, Nexus and DBExpress dataset descendants
Easy language switching
Customizable language support
Extendable to support other databases for which no interface component is included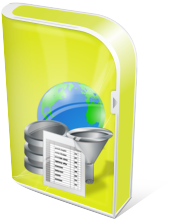 Buy online
TMS IntraWeb Query Builder
for Delphi 2009, 2010, XE, XE2, XE3, XE4, XE5, XE6, C++Builder 2009, 2010, XE, XE2, XE3, XE4, XE5, XE6 (Prof/Enterprise/Architect)

View licensing FAQ
License for commercial use: Single developer license, Site license
Includes full source code
Free updates for a full version cycle (from v2.2 to v3.1)
Free priority support through email and forum

Single developer license
for 1 developer
€ 70

Site license
for unlimited
developers
in the company
€ 275

This product is also available in the following bundle(s):