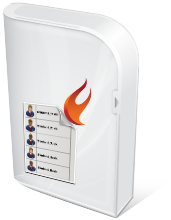 TMS TableView for FireMonkey
Cross platform smooth scrolling list based on the concept of the iOS UITableView control for displaying and editing hierarchical lists of information, allowing the user to scroll, select, view details,...
Feature overview

Highly styleable cross platform FireMonkey control
List item is fully customizable
TableView control with smooth scrolling with inertia, direct navigation, single & multi select
Built-in support for searching & filtering
Built-in support for editing items and/or delete items
TableView can display data in list mode and in group mode like in iOS
Buffered display for improved performance
Automatic generation of categories alphabetic, alphanumeric or custom category support
Support for HTML formatted text, including hyperlinks in header, footer, items
Optional detailview per item, any FireMonkey component that descends from TControl can be used to show the item detail
Built-in support for use with LiveBindings, allows to bind any item element to data
TTMSFMXHTMLText also included as separate component to show HTML formatted text
TTMSFMXBitmapContainer component also included for resource friendly reuse of images
TTMSFMXBitmap component also included compatible with TTMSFMXBitmapContainer
TTMSFMXPopup component included for displaying controls in a styleable popup form
TTMSFMXSearchEdit: edit control with embedded search / clear button
TTMSFMXBarButton: button control that can have arrow shape
Includes 3 demos and extensive PDF developers guide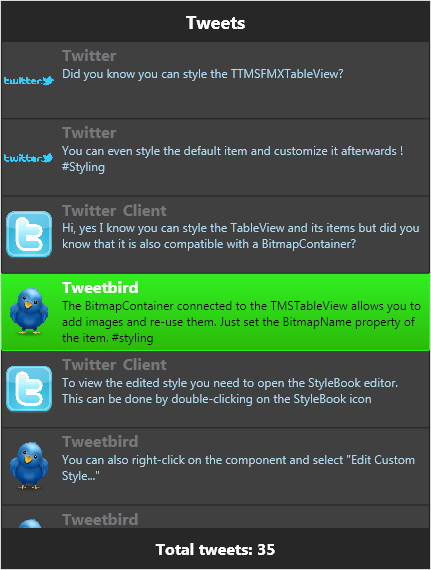 TTMSFMXTableView in list layout with style edited to look similar to Twitterific.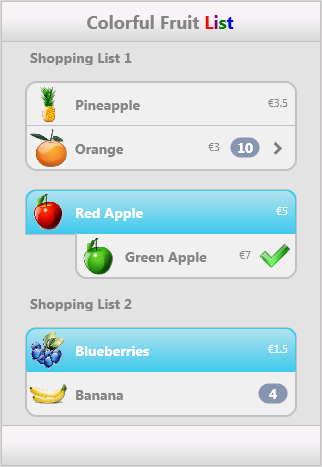 TTMSFMXTableView in group layout, with bulb text, custom categories, item indenting.
TMS TableView Overview Demo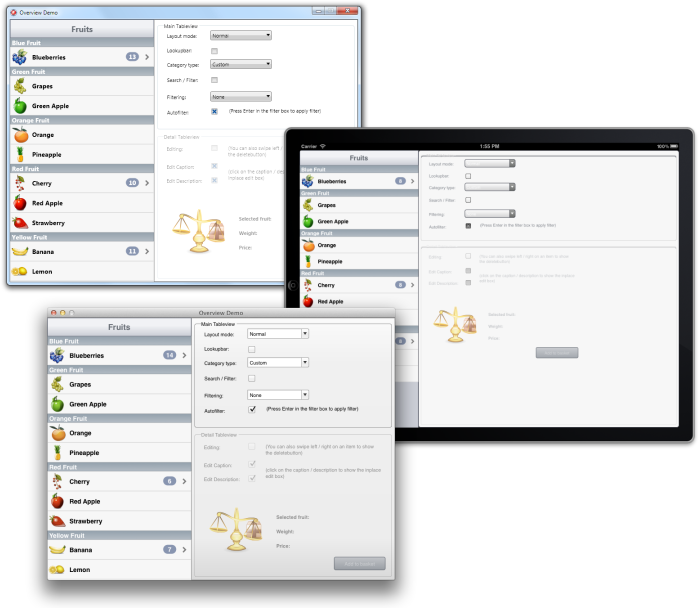 TTMSFMXTableView 100% full source compatible for cross platform application development on Windows 32bit, Windows 64bit, Mac OS X and iOS (Overview Demo for iOS only in registered version).
TMS TableView LiveBindings Demo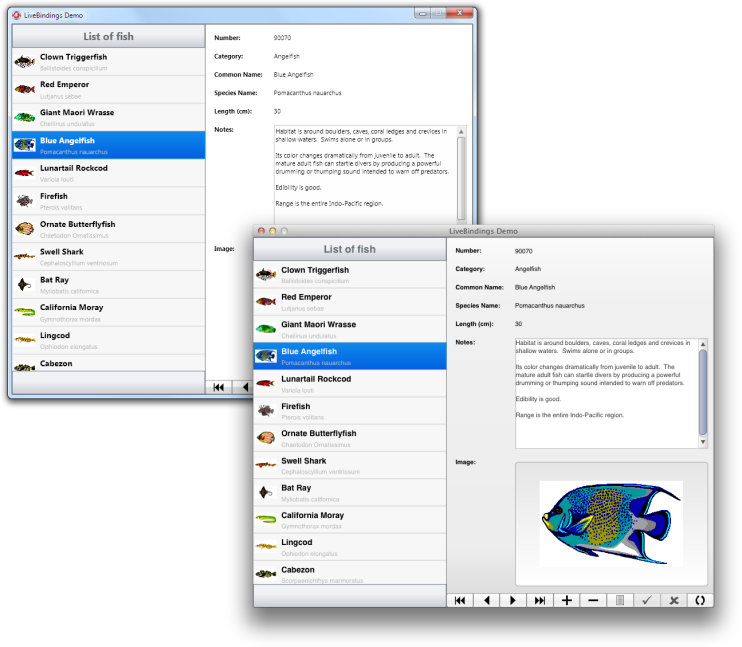 TTMSFMXPopup displaying an alarm settings page.
Training, info & books
Links to these resources are provided as useful information and are not part of TMS product offerings.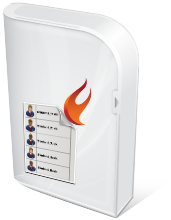 Buy online
TMS Pack for FireMonkey
for Delphi XE4, Delphi XE5, C++Builder XE4, C++Builder XE5 (Prof/Enterprise/Architect)

View licensing FAQ
License for commercial use: Single developer license, Site license
Includes full source code
Free updates for a full version cycle (from v2.2 to v3.1)
Free priority support through email, newsgroup and forum

Single developer license
for 1 developer
€ 150

Site license
for unlimited
developers
in the company
€ 575

This product is also available in the following bundle(s):