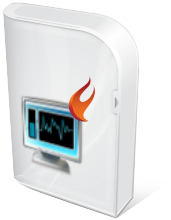 TMS Instrumentation WorkShop for FireMonkey
Set of components for instrumentation and multimedia applications for cross-platform FireMonkey software development
Feature overview

Highly configurable components with separate customizable style
Support for Win32, Win64, Mac OS X & iOS
TTMSFMXCircularGauge: circular gauge component with customizable divisions and subdivisions, support for setpoints, sections, extra needles
TTMSFMXLinearGauge: linear version of the circular gauge
TTMSFMXRotarySwitch: circular switch control with configurable number of positions
TTMSFMXKnobSwitch: circular switch control with configurable number of positions and LED indicators for on state for each position
TTMSFMXSpinner: smoothly animated spinner with customizable columns and datetime support, with look & feel of the iOS date/time selector
TTMSFMXSlider: stylable slider with animation
TTMSFMXLED: simple standalone LED control
TTMSFMXLEDBar: bar of LEDs with optionally different on/off colors per LED
TTMSFMXLEDMeter: smooth color transition LED meter with customizable colors and customizable number of steps
TTMSFMXLedScope: scope component consisting of a collection of LED meter channels
TTMSFMXClock: clock component
TTMSFMXCompass: compass component
TTMSFMXMatrixLabel: label with different text case formatting, different label sizes and colors
TTMSFMXScope: scope component with channel collection and customizable divisions, subdivisions and grid layout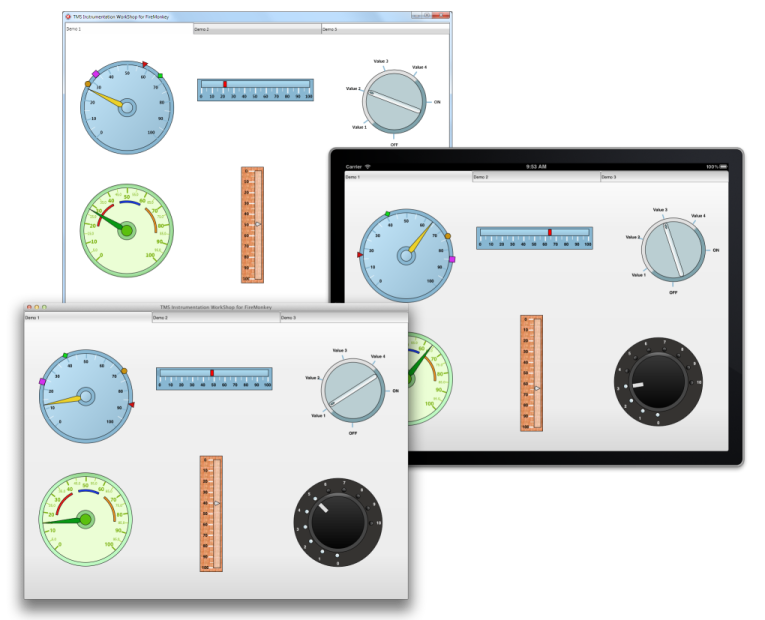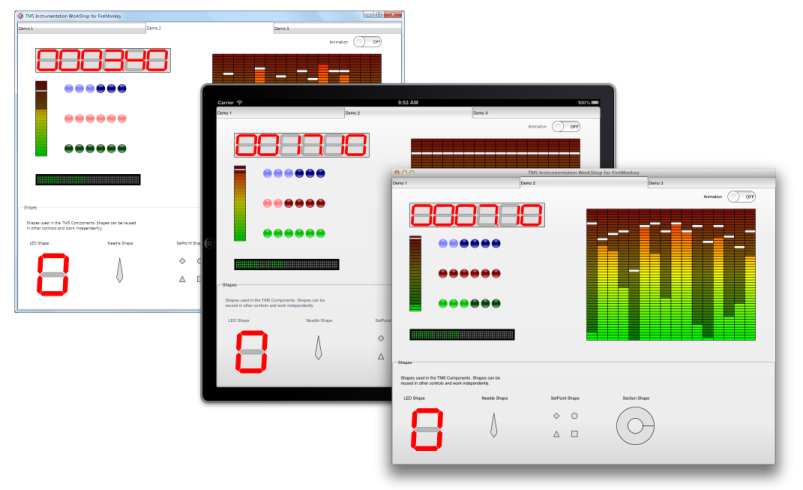 Some sample screenshots of users applications ...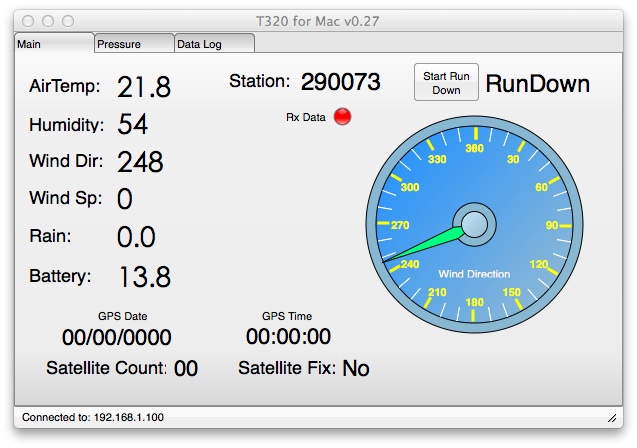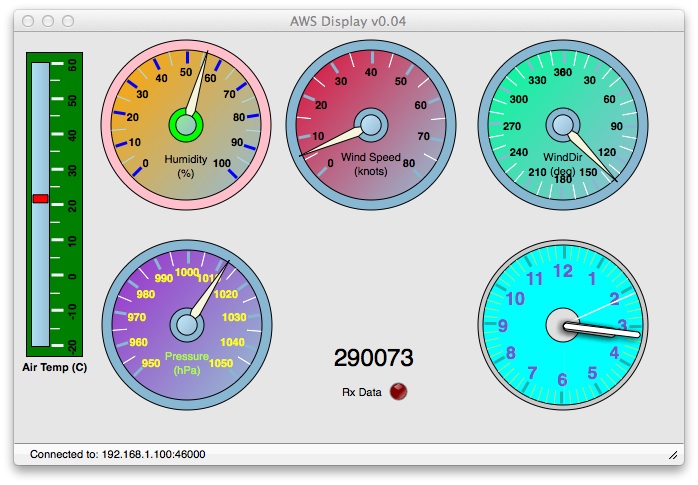 Training, info & books
Links to these resources are provided as useful information and are not part of TMS product offerings.
Video TMS Instrumentation WorkShop for FireMonkey
In this video, you can see the TMS Instrumentation Workshop for FireMonkey components in action that are also all part of the full TMS Pack for FireMonkey. We show you the components in use in a FireMonkey HD application running on Windows 7 and the same application also deployed and running on Mac OS X Lion. Finally, in the video we also turn the same application into a FireMonkey for iOS app and deploy it with xCode to the iPad.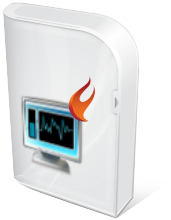 Buy online
TMS Pack for FireMonkey
for Delphi XE4, Delphi XE5, C++Builder XE4, C++Builder XE5 (Prof/Enterprise/Architect)

View licensing FAQ
License for commercial use: Single developer license, Site license
Includes full source code
Free updates for a full version cycle (from v2.2 to v3.1)
Free priority support through email, newsgroup and forum

Single developer license
for 1 developer
€ 150

Site license
for unlimited
developers
in the company
€ 575

This product is also available in the following bundle(s):